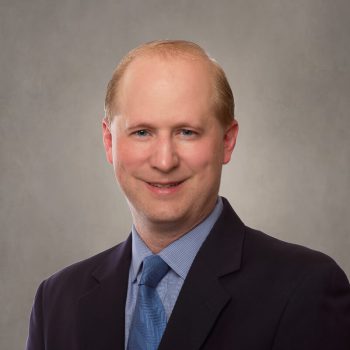 Board-Certified Dermatologist


Google
•
Forefront Dermatology

Google
•
Forefront Dermatology

Google
•
Forefront Dermatology

Google
•
Forefront Dermatology

Google
•
Forefront Dermatology

Google
•
Forefront Dermatology

Google
•
Forefront Dermatology

Google
•
Forefront Dermatology

Google
•
Forefront Dermatology

Google
•
Forefront Dermatology
Education

Undergraduate Degree:
Georgetown College, KY

Medical Degree:
University of Kentucky College of Medicine, KY

Dermatology Residency:
Medical College of Georgia, GA

Certificates

American Board of Dermatology

Professional Memberships

American Academy of Dermatology
American Society for Dermatologic Surgery
National Psoriasis Foundation
Dermatology Foundation

Achievements

Kentucky Colonel
Case of the Year - South Central Dermatologic Congress XXXV/Southeastern Dermatologic Association
Donald S. Abele Resident Symposium - First Place
Merch Manual Award
Society for Academic Emergency Medicine Award
Outstanding Fourth Year Student in Internal Medicine
Alpha Omega Alpha
Andrew Jackson Beale Senior Scholarship. Primary Care-based award
Academic Excellence Scholarship
L. H. May Scholarship. Academic achievement award for upperclass students
William H. Knisely Award. Merit award based on excellence in anatomy, histology and neuroscience
Eta Delta Phi. Senior honor society
Omicron Delta Kappa, charter member. Scholarship/leadership honor society
Herbert Anderson pre-med scholarship
Beta Beta Beta. Biological honor society. Served as vice-president
Honor and Trustee scholarships. Undergraduate academic excellence awards

Publications

Hinds B, Banta J, Brown C. Acral hyperkeratotic and verrucous plaques in an elderly man. Int J Dermatol. In press.

Brown C, Lane J, Davis L. Suicidal ideation in the dermatology clinic. J Drugs Dermatol. 2005 Jul-Aug;4(4): 495-498.

Brown C, Lesher J, Peterson C. Tuberous and tendinous xanthomata secondary to ritonavir-associated hyperlipidemia. J Amer Acad Dermatol. 2005;52(5):S86-S89.

Brown C, Lesher J. Multiple violaceous papules at an amputation site. Arch Dermatol. 2005;141-263-268.

Lane J, Brown C, Hashem B, Marzec T, Lesher J. Pressure-induced bullae and sweat gland necrosis following chemotherapy induction (abstract). J Amer Acad Dermatol. 2004;50(3):P112.

Rosenthal J, Brown C, Davis L. A skin defect. Clinical Pediatrics. 2003;42(4):379-381.

Katz L, Manning J, McCurdy S, Pearce B, Gawryl M, Wang Y, Brown C. HBOC-201 improves survival in a swine model of hemorrhagic shock and liver injury. Resuscitation. 2002; 54(1):77-87.

Katz L, Manning J, McCurdy S, Pearce B, Gawryl M, Wang Y, Brown C, Keady M. A model of severe hemorrhage and liver injury in swine. Acad Emerg Med. 2001; 8(5):535.

Katz L, Manning J, McCurdy S, Pearce B Gawryl M, Wang Y, Brown C, Keady M. Resuscitation with HBOC-201 allows 96-hour survival after severe hemorrhagic shock. Acad Emerg Med. 2001; 8(5):534.