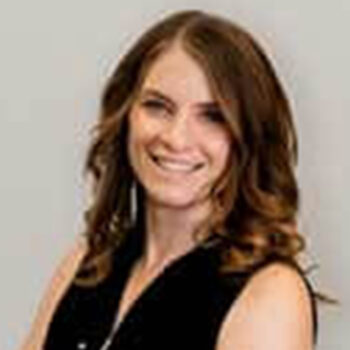 Advanced Registered Nurse Practitioner

Ashli Schoenholz, ARNP
Ashli Schoenholz is a nurse practitioner at Radiant Dermatology in Sycamore. With six years of previous nursing experience, along with a master's and bachelor's degree in nursing from Northern Illinois University, Ashli is a vital part of the Radiant Dermatology team where she loves working with patients on an individual basis and educating them about preventative measures that can promote an optimal, healthy life.
Since she was a child, growing up in Rochelle, IL, Ashli knew she would one day pursue a career in the medical field. After graduating from NIU with her B.S. in Nursing, she began working with Dr. Amanda Friedrichs in 2008 and immediately fell in love with dermatology.
In order to have a more central role in helping patients, Ashli decided to continue her education and earned her M.S. in Nursing, with a Family Nurse Practitioner specialization. When Dr. Friedrichs returned to the area to open Radiant Dermatology, the two reunited at the new practice.
When she's not working with patients, Ashli enjoys the small town feel of the DeKalb/Sycamore area, and also leads an active lifestyle outdoors with her husband, two daughters, and son.
1740 Mediterranean Drive
Suite 102
Sycamore, Illinois 60178
Learn More