Forefront Physician Voices:
My advice to residents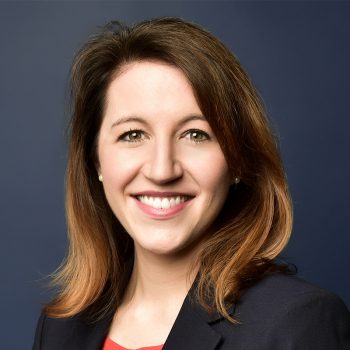 Margaret "Molly" Moye, MD, is a Board-certified Dermatologist and Fellowship-trained Mohs Micrographic Skin Cancer Surgeon. She joined Forefront Dermatology's Louisville, Kentucky office in 2016.
My job search as a resident/fellow
I graduated from fellowship in 2016, so my job search began in 2015. After having moved across the country multiple times for training, my husband and I wanted to find a place to call our own, so location was a huge factor for me. At that time, a Forefront office in Louisville, KY was hiring a Mohs surgeon, so I explored that opportunity just as I explored academic and smaller private practice opportunities. My mentors were supportive of my exploring all available options and encouraged me to find a group of Dermatologists I trusted in a practice where I would be treated fairly and have the necessary resources to thrive.
Even though I only graduated from fellowship a few years ago, it feels like quite a different time in our specialty. Back then, Dermatologists as a whole seemed to get along better without advocating for or against specific practice models.
I joined Forefront Dermatology, a physician-led, PE-backed dermatology group practice, in 2016. I practice Mohs surgery and general dermatology. As someone coming out of fellowship, I felt it was a strength that I would have other Dermatologists and Mohs surgeons from across the country to lean on for advice on setting up a Mohs lab, managing complex patients, and growing my practice. 
I am not a shareholder in Forefront, although I have the opportunity to become one in the future. By sharing my hiring story, I simply hope to give others coming out of residency training a better understanding of what working for this particular practice is like.
"I simply hope to give others coming out of residency training a better understanding of what working for this particular practice is like."