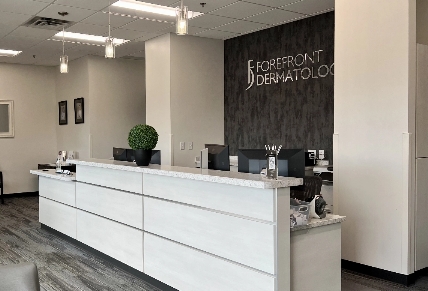 Our De Novo expertise is more than skin deep.
Is a De Novo right for you?
If you have been practicing dermatology and reached a point in your career where you would like to open up your own practice, you can do it with the business & administrative support, professional guidance, and unmatched collegiality from Forefront Dermatology. Forefront Dermatology enables its physicians to enjoy the financial and personal rewards of private practices, together with the professional support and stability of a large, successful physician-led dermatology organization. Our shared service infrastructure exists to provide a headache-free environment in which physicians can operate efficiently and focus on patient care while maintaining local and clinical autonomy.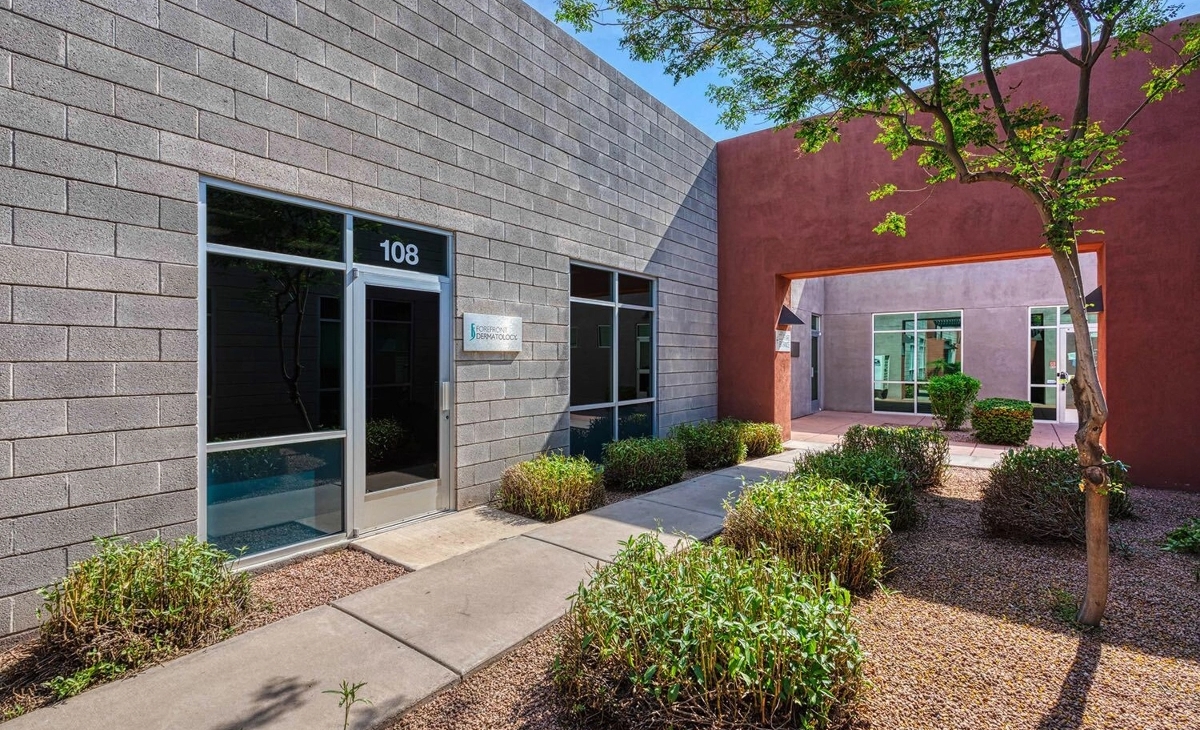 State-of-the-art offices crafted for physician success
Each Forefront de novo clinic will have a dedicated team working with you to create the optimal clinic layout to fit the selected space with standardized clinic decor to strengthen our corporate image and branding.
Convenient locations with plentiful parking.
Attractive front office and welcoming reception area.
Standard exam and procedure rooms.
Comprehensive start-up clinic equipment.
Staff break room, lab area, and laundry areas.
Central support services.
Our roadmap to a successful De Novo
Market Selection
Our dedicated real estate team will source the viable clinic location options and negotiate lease terms while our facilities team works with you to create the optimal clinic layout to fit the selected space.
STEP 01
Project Kick-Off and Planning
Behind the scenes, an entire project team of specialists will be working towards the successful opening of your new clinic.
STEP 02
Clinic Construction
Your Project Manager and Regional Clinic Manager (RCM) will stay in constant communication with you with updates throughout the process, making you aware of timelines, progress, next steps, and decisions that require your input.
STEP 03
Preparing for Clinic Opening
The successful, on-time opening of your new clinic relies on many people doing their part. Your Project Management team will keep you informed of when each item is needed to stay on target for opening. Your timely completion is much appreciated!
STEP 04
Open for Business!
At Forefront Dermatology, we are committed to positioning our clinicians and practices as the experts in skin care within their communities. We will leverage the capabilities of our team and leading industry partners to ensure that you are achieving your potential within your local market.
STEP 05
Ongoing Operations and Support
From marketing to credentialing, human resources, information technology, and more, you will receive continued clinician practice promotion and support from Operational Leadership and Support Service teams.
STEP 06
Take our dermatologists' word for it
"I truly do run an independent practice and Forefront Dermatology provides me with the admin support that is so helpful."
ASHLEY DIETRICH, MD, FAAD
BOARD CERTIFIED DERMATOLOGIST
MENOMONEE FALLS, WI
Take our dermatologists' word for it
"Forefront gave me the tools and support I needed to transition from residency to launching my own practice."
THOMAS PIETRAS, MD, FAAD
BOARD-CERTIFIED DERMATOLOGIST
CEDAR RAPIDS, IA
Take our dermatologists' word for it
"I don't ever want to sound like a cheerleader, but if it weren't for Forefront, the town I work in would not have a Dermatologist."
JOHN SODERBERG, MD, MPH, FAAD
BOARD-CERTIFIED DERMATOLOGIST
CARY, NC
The business and administrative support behind you
Forefront partners receive vast support for every area of their practice, so you have the ability to focus on what's most important, the patients in your community.
Centralized Billing
Centralized Scheduling
IT
Legal
Marketing
Human Resources
Finance & Accounting
Facilities Management
Together, we will launch your new practice as part of Forefront Dermatology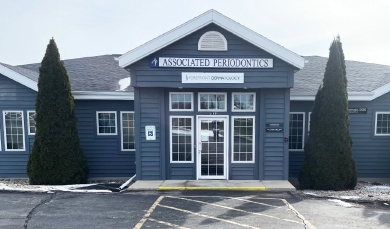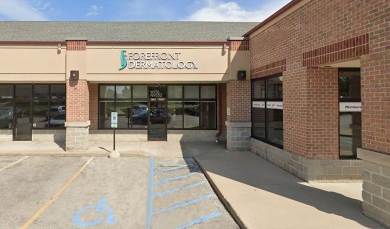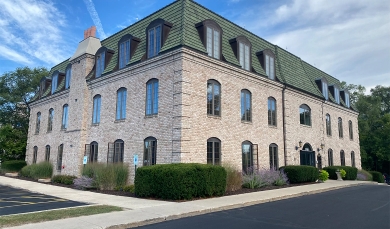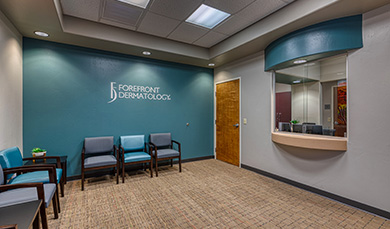 Where would you like to start?
Experience has shown us the recipe for success, and YOU are the key.
Start your journey today at one of our available de novo clinics. Don't see a location of interest below? Talk to a de novo recruiter to see if we can source a clinic for you!
Talk to a De Novo recruiter
"*" indicates required fields
Join the Forefront Team
Move your career to the forefront of dermatology. Our thriving group practice is always looking for talented people to help us push the skincare world forward.