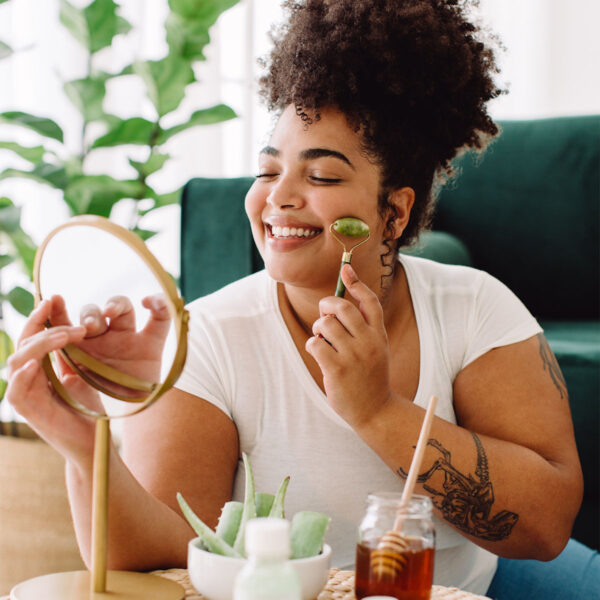 2023 is right around the corner. A new year is a symbolization of a fresh start and endless possibilities. Get your favorite note app ready and create a checklist for your skin in 2023. Here are the top 5 skincare habits we recommend adding to your 2023 checklist:
Wear SPF Sunscreen Daily
Applying sunscreen daily is the best protection against premature skin aging and skin cancer. Sunscreen is needed regardless of the season or weather conditions. The sun's ultraviolet radiation is strong enough to reach your skin even on cloudy days.
Wash off Makeup Nightly
Makeup wearers everywhere are guilty of this from time to time. After a long day, washing off your makeup can seem like the ultimate chore. Unfortunately, sleeping in your makeup leads to clogged pores, blemishes, and possibly even infections. Please take a couple of minutes every night to wash your face before it hits the pillow. Your skin will thank you.
Moisturize Daily
Everyone should use a daily moisturizer to help their skin maintain balanced hydration. If you are tight on time, consider using a two-in-one moisturizing body wash.
Check Expiration Dates on Skin Care Products, including sunscreen
It can be hard to let go of the old skin care products tucked away in your bathroom vanity. We commonly tell ourselves, "it's still good," "I'll use it someday," or "do you realize how much that cost" but unfortunately, old and expired products can be harmful to our skin. Old products lose their effectiveness and may cause irritation or allergic reaction, or even harbor bacteria which can lead to an infection or increase your chances of acne.
Schedule a Skin Cancer Screening
We saved the best for last. As we have said before, and we will repeat it – early detection saves lives. While adding another appointment to your busy schedule may seem inconvenient, it is crucial to understand that many skin cancers have a high cure rate with early detection. One person dies every 54 minutes from melanoma. Don't become a statistic this year. Be proactive and schedule your skin exam today.