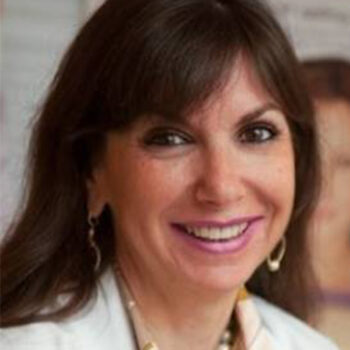 Certified Nurse Practitioner

Helen Chernovets, FNP-C, MSN
Helen Chernovets-Vergilis is a licensed and board-certified Nurse Practitioner. Ms. Chernovets-Vergilis attended Saint Joseph's College, where she received her Master's of Science degree & FNP program with an emphasis in providing care to the population through their life span. Helen is board certified with the American Association of Nurse Practitioners and attended many dermatology conferences, symposiums, and training. Helen is an attentive and engaged general nurse practitioner and family nurse practitioner caring a strong passion to help all patients, who need help with their skin in diverse communities of Brooklyn.
Helen practices at Dermatology & Skin Surgery. She delivers a broad range of services such as annual skin screening, biopsy, acne, psoriasis, eczema, hair loss, discoloration, rosacea, warts, rashes, allergy, wound care, varicose vein, nail fungus, and other skin related problems. Helen offered dermatological and aesthetics consultation and services.  Patients trust Ms. Chernovet's expertise because she consistently provides high-quality care that leads to positive and lasting health outcomes. Ms.Chernovets provides to her patients the most thorough care available creating a treatment plan for each patient. Helen enjoys spending time with her family and is an active participant in community services.
Helen is fluent in English and Russian.
Education

Seton Hall University, Doctor of Nursing Practice

State University of New York, Stony Brook, Master's in Adult Health Nursing

Certificates

American Association of Nurse Practitioners