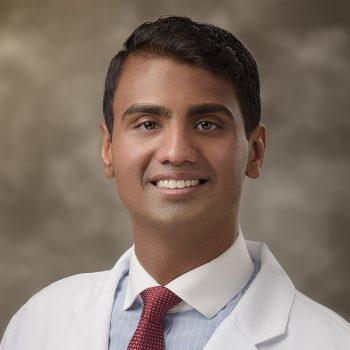 Board-Certified Dermatologist
Board-Certified Mohs Surgeon
Fellowship-Trained Mohs Surgeon

The most important part of patient care to me is to improve my patients' quality of life. Whether I surgically remove a skin cancer or improve the nature of a chronic skin condition, I aim to tailor my treatments around what's best for the patient from the patient's perspective. I would never allow a patient to make a bad decision without explaining the outcomes of that decision, but I enjoy spending the time to explain multiple treatment options and letting patients decide among good options.


Google
•
Forefront Dermatology

Google
•
Forefront Dermatology

Google
•
Forefront Dermatology

Google
•
Forefront Dermatology

Google
•
Forefront Dermatology

Google
•
Forefront Dermatology

Google
•
Forefront Dermatology

Google
•
Forefront Dermatology

Google
•
Forefront Dermatology

Google
•
Forefront Dermatology
Education

Undergraduate Degree:

University of Illinois – Chicago, IL

Graduate Degree:

MPH, University of Miami, Miller School of Medicine – Miami, FL

Medical School:

MD, University of Miami, Miller School of Medicine – Miami, FL

Dermatology Residency:

New York University Langone Health – New York, NY

Mohs Micrographic Surgery and Dermatologic Oncology Fellowship:

University of California San Diego – San Diego, CA

Certificates

American Board of Dermatology


Professional Memberships

American Academy of Dermatology
American Society for Dermatologic Surgery
American Society for Laser Medicine and Surgery
American Medical Association
Skin Cancer Foundation
Dermatology Foundation
Women's Dermatologic Society
American Academy of Dermatology Association
American Society for Dermatologic Surgery Association
Skin Political Action Committee
Dermatology Advocacy Network
International Peeling Society
American Contact Dermatitis Society
Delta Omega
Phi Beta Kappa


Achievements

JFK Medical Center Excellence in Patient Care (HERO) Award
United States President's Volunteer Service Award
Career and Community Advancement Award, Women's Dermatologic Society
2nd Place Research Presentation Award, American Medical Association
United States Army Corps Research Recognition Award
American Academy of Applied Science Research Distinction Award
NYU Langone Health Patient Safety Council Certificate of Recognition
NYU Langone Health Quality Improvement Leadership Award
American Academy of Dermatology Skin Cancer Screening Program Certificate of Appreciation
Delta Omega, Top M.D./M.P.H. Class Honor
2nd Place Research Abstract Award, Florida Medical Association
2nd Place Research Abstract Award, Florida Association of Family Physicians
Jefferson Award for Public Service
Illinois State Scholar
Segal Education Award
Miami Dade Medical Reserve Corps First Responder Award
National Merit Finalist