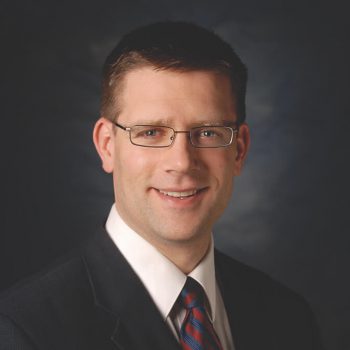 Board-Certified Dermatologist
Board-Certified Dermatopathologist

There's room for moderation in life. I believe patients benefit when we try to balance treatment options with their life situations.
Education
Undergraduate Degree:
Brigham Young University, UT
Medical School:
University of Nevada School of Medicine, NV
Dermatology Residency:
Mayo Clinic, MN
Dermatopathology Fellowship:
Mayo Clinic, MN
Hospital Affiliations
Aurora Medical Center Manitowoc County
Certificates
Board-Certified Dermatologist (American Board of Dermatology)
Board-Certified Dermatopathologist (American Board of Dermatopathology)
Professional Memberships
American Academy of Dermatology
Achievements
Paul A O'Leary Award (For excellence in patient care, education, and research)
Regents' Scholar Award
Dean's Scholar Award
Alpha Omega Alpha
Cum Laude
Garth L. Lee Teaching Award for excellent instructional work in chemistry
Publications
Matzke, T. J., Mann, D. J., Weed, B. R. and Weenig, R. H. (2007), Bullous amyloidosis presenting as naproxen-induced photosensitivity. International Journal of Dermatology, 46: 284286. doi: 10.1111/j.1365-4632.2006.03055.x
Weed B, Davis M, Felty C, Liedl D, Pineda A, Moore S, Rooke T. Autologous platelet lysate product versus placebo in patients with chronic leg ulcerations: a pilot study using a randomized, double-blind, placebo-controlled trial. Wounds. Sept 2004. 16(9):273-282.
Davis MD, Weed B, Felty CL, Rooke T. Treatment of recalcitrant lower extremity ulcers with topical becaplermin. Journal of the American Academy of Dermatology. Jun 2004. 50(6):981-2