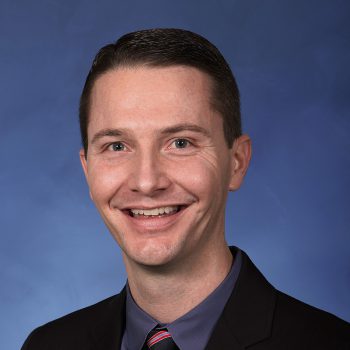 Board-Certified Dermatologist
Fellowship-Trained Mohs Surgeon

I feel lucky I can develop a rapport with patients over the years. I see them once or twice a year and get to know them over time, which helps me provide better care if problems arise.
Survey
•
Forefront Dermatology
Education

Undergraduate Degree:
Washington University – St. Louis, MO

Medical Degree:
University Of Nebraska Medical Center – Omaha, NE

Dermatology Residency:
New York University School of Medicine – New York City, NY

Mohs Fellowship:
Laser & Skin Surgery Center – New York City, NY

Certificates

American Board of Dermatology
American College of Mohs Surgery
The Accreditation Council for Graduate Medical Education

Professional Memberships

American Academy of Dermatology
American College of Mohs Surgery
American Society of Dermatologic Surgery
American Society for Laser Medicine & Surgery
Pennsylvania Academy of Dermatology
Pittsburgh Academy of Dermatology
Westmoreland County Medical Society

Achievements

American Society for Laser Medicine and Surgery (ASLMS) Conference Travel Grant
J. Schenken, MD, Outstanding Achievement in Pathology and Microbiology Award


Publications

Hunzeker CM, Geroemus RG. Letter Regarding Early Laser Treatment of Periorbital Infantile Hemangiomas May Work, But is it Really the Best Treatment Option? Dermatol Surg 2010 Sep;36(9):1495.

Hunzeker CM, Geronemus RG. Treatment of Superficial Infantile Hemangiomas of the Eyelid with the 595nm Pulsed Dye Laser. Dermatol Surg 2010 May;36(5):590-7.

Weiss ET, Chapas A, Brightman L, Hunzeker C, Hale EK, Karen JK, Bernstein L, Geronemus RG. Successful Treatment of Atrophic Postoperative and Traumatic Scarring with Carbon Dioxide Ablative Fractional Resurfacing: Quantitative Volumetric Scar Improvement. Arch Dermatol 2010 Feb;146(2):133.

Hunzeker CM, Weiss ET, Geronemus RG. Fractional CO2 Laser Resurfacing: Our Experience With Over 2,000 Treatments. Aesthetic Surg J 2009;29:317-322.

Hunzeker CM, Kamino H, Walters RF, Kovich OI. Nodular Pretibial Myxedema. Dermatol Online J 2008;14(10):8.

Hunzeker CM, Soldano AC, Prystowsky S. Epidermodysplasia Verruciformis. Dermatol Online J 2008;14(5):13.

Firoz BF, Hunzeker CM, Soldano AC, Franks Jr AG. Nephrogenic Fibrosing Dermopathy. Dermatol Online J 2008;14(5):11.

Hunzeker CM, Borys D, Greco MA, Orlow SJ, Schaffer JV. Unilateral Cutaneous Heterotopic Meningeal Nodules With Neural, Smooth Muscle and Connective Tissue Hamartomas: A Field Defect of Cephalic Neural Crest Derived Tissues. Br J Dermatol 2007;156(5):1047.

Hunzeker CM, Fangman W, Latkowski J. Folliculotropic Mycosis Fungoides. Dermatol Online J 2007;13(1):5.

Basler RS, Hunzeker CM, Garcia MA: Athletic Skin Injuries, Combating Pressure and Friction. Phys Sportmed 2004;32(5):33.