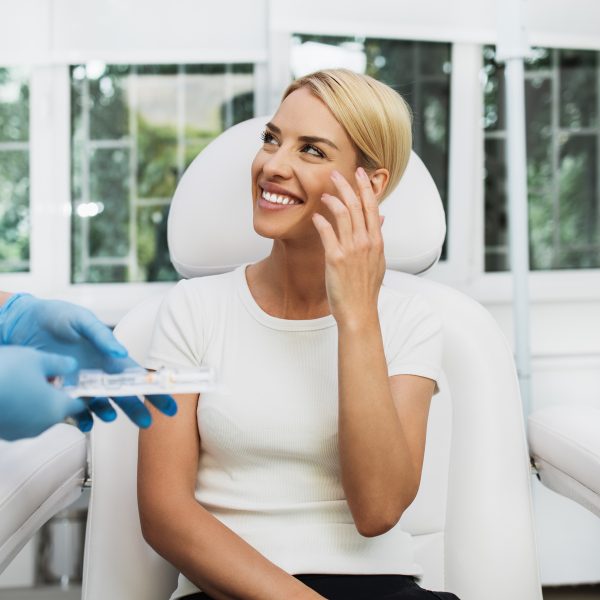 Whether you want to look and feel your best for an upcoming holiday, wedding, vacation, or another special event there are fantastic cosmetic treatments with quick results!
Botox
Botox is the most popular cosmetic surgery treatment – with over six million Botox treatments administered every year to reduce the appearance of fine lines and wrinkles. Botox is also used to treat problems such as repetitive neck spasms, excessive sweating, migraines, overactive bladder, and lazy eye. According to Dr. Michael Dreifke, board-certified dermatologist with Forefront Dermatology, "Once you have Botox injected, the full effect takes about 5-7 days. I find the muscles, especially the forehead, continue to adjust and settle during the second week. Small touch-up injections might be needed in a week to 10 days to perfect the results. Depending on the area(s) being treated, Botox treatments may last three to four months. To maintain the effect, you'll need regular follow-up injections."
Dermal Fillers
Dermal fillers, including hyaluronic acid fillers, are the best and most commonly used fillers for lip enhancement. Hyaluronic acid fillers are made up of hyaluronic acid, which is a naturally occurring substance found in the body. Utilizing a native product not only makes the procedure well tolerated but also allows the results to appear and feel natural. You will see immediate change and notice results within 24 to 48 hours after swelling has settled.
Chemical Peels
A chemical peel is a technique used to improve the appearance of the skin on the face, neck, or hands. Performed in-office, a chemical peel requires little to no downtime. A chemical solution is generally applied to the skin causing the skin to exfoliate or "turn-over".  The regenerated skin has a smaller pore size, is smooth, and uniform in texture allowing for a natural "glow". "Results with chemical peels are fairly quick but are dependent upon the depth of the peel" noted Dr. Dreifke. "Chemical peels can target the outermost layer of the skin or deeper layers depending on your skin goals. The deeper the chemical peel, the longer the healing time for optimal results."
Microneedling
Microneedling, also known as collagen induction therapy, is a popular and somewhat newer treatment. The benefits of microneedling include treating a variety of skin concerns including acne scars, pore size, wrinkles, and stretch marks and in some cases can even be used to encourage hair growth.  On a short-term basis, microneedling plumps the skin and gives it a radiant glow for weeks to months post-treatment.  Long-term, it is best to receive multiple sessions over the course of a few months to improve problems like scarring, pores, or wrinkles and to increase overall skin health.
Interested in a Cosmetic Treatment?
If you have a skin goal you would like to achieve, many of our clinics offer a variety of cosmetic treatments for skin rejuvenation. Find a location near you and schedule a consultation today.