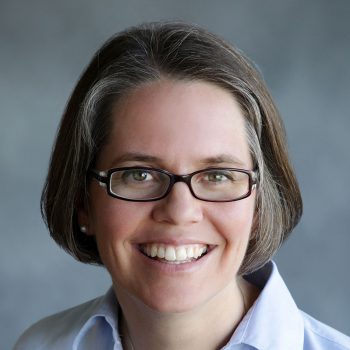 Board-Certified Dermatologist
Assistant Clinical Professor of Dermatology

I always listen to what my patients have to say so that I can take their wants and needs into account when creating a treatment plan.
Survey
•
Forefront Dermatology
Survey
•
Forefront Dermatology
Education

Undergraduate Degree:
Stanford University, CA

Medical School:
UCLA School of Medicine, CA

Dermatology Residency:
Brown Medical School, RI

Certificates

American Board of Dermatology

Professional Memberships

American Academy of Dermatology

Achievements

Alpha Omega Alpha
Glasgow-Rubin Achievement Citation, American Medical Women's Association
Brown Dermatology -- Chief Resident

Publications

Wang AR, Lewis K, Lewis M, Robinson-Bostom L. Papillary dermal elastosis: a unique elastic tissue disorder or an unusual manifestation of pseudoxanthoma elasticum-like papillary dermal elastolysis? Journal of Cutaneous Pathology. 2009 Sep;36(9):1010-3. doi: 10.1111/j.1600-0560.2008.01183.x. Epub 2008 Dec 18.

Carlsten J, Lewis MDJ, Saddler K, Reilly P, Pan T, Gnepp DR, Robinson-Bostom L. Spiradenocylindrocarcinoma: a malignant tumor. Journal of Cutaneous Pathology 2005 Feb;32(2)166-71.

Lewis MDJ, Lewis KG, Kimball AB, Weinstock MA. Attitudes toward tanning and sun exposure among recent dermatology residency graduates. Presented at the Society of Investigative Dermatology Meeting, 2005.

Lewis KG, Lewis MD, Robinson-Bostom L, Pan TD. Inflammation of Actinic Keratoses During Capecitabine Therapy. Archives of Dermatology 2004; 140:367-8.

Lewis MD, Weinstock MA, Robinson-Bostom L. A 63-year-old man with skin eruptions. Clinical Infectious Diseases 2004 Feb 1;38(3):398-9, 442-3.

Schecter AK, Lewis MD, Robinson-Bostom L, Pan TD. Cardiac catheterization-induced acute radiation dermatitis presenting as a fixed drup eruption. Journal of Drugs in Dermatology. 2003 Aug;2(4):425-7.

Janoff M, Marinkovich P. The Dermal-Epidermal Basement Membrane. Advances in Veterinary Dermatology, Volume 4,edited by Keith L. Thoday, Carol S. Foil and Ross Bond, 3-20, Iowa State Press, 2002.