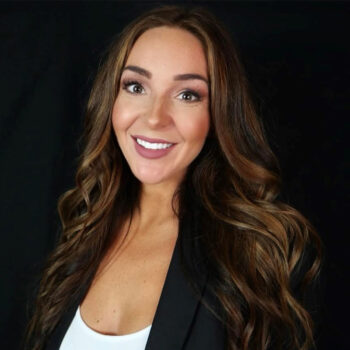 Advanced Practice Nurse Prescriber

Alaina Beimborn, APNP
Alaina is a nurse practitioner with an emphasis of focus in both medical and cosmetic dermatology. As a registered nurse Alaina first began patient care working bedside in trauma and ICU. After working beside, Alaina chose to pursue a career in aesthetics where she became a licensed nurse injector finding her love for quality patient care, expectations and cosmetic results. During her time in graduate school, Alaina trained below Dr. Victoria Negrete enhancing her skills and treatment options for her cosmetic and medical dermatology patients. Additionally, Alaina has been trained by some of the best medical dermatologists in Wisconsin, making her a well-rounded and great value to our team.
From pediatrics to elderly, Alaina enjoys working with patients of all ages to improve their quality of life through targeted treatment plans. She strives to have open and honest communication with her patients and wants them to feel safe and autonomous in their healthcare decisions.
Alaina specializes in the following:
Skin cancer detection and treatment
Preventative skincare
Treatment of chronic skin conditions, including acne
Cosmetic treatments, including dermal fillers, Botox, Dysport, Coolscuplting, Kybella, Silhoutte Instalift, and sclerotherapy.
In her free time, Alaina enjoys traveling and spending time with her friends, family, and chi-weenie.
Education

Undergraduate Degree:
Cardinal Stritch University, Fox Point, WI

Graduate Degree:
Marian University, Fond du Lac, WI