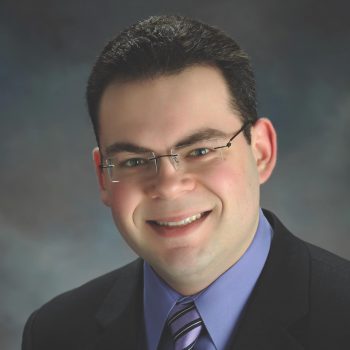 Board-Certified Dermatologist
Assistant Clinical Professor of Dermatology

I try to apply the same level of scrutiny to my patients as I would if my own family members were to seek medical care — and make the kinds of treatment recommendations I would want for my own
mother or grandmother.
Education

Medical School:

University of Michigan Medical School

Dermatology Residency:

University of Michigan Hospitals

Hospital Affiliations

Community Memorial Hospital
Shawano Medical Center

Certificates

American Board of Dermatology

Professional Memberships

American Academy of Dermatology
American Medical Association
Brown County Medical Society
National Society for Cutaneous Medicine
Wisconsin Dermatological Society
Wisconsin Medical Society

Achievements

Alpha Omega Alpha Honor Medical Society
Phi Beta Kappa Society
Arthur C. Curtis, MD Award in Dermatology
Albert M. Barrett, MD Award in Psychiatry
Goldwater Scholar
Arthur Nye Wright Deans' Merit Scholar
National Merit Scholar

Publications

Do TT, Zarkhin S, Orringer JS, Nemeth S, Hamilton T, Sachs D, Voorhees JJ, Kang S. Computer-assisted alignment and tracking of acne lesions indicate that most inflammatory lesions arise from comedones and de novo. Journal of American Academy of Dermatology. 2008 Apr;58(4):603-8.

Zarkhin S, Skandamis GC, Fullen DR, Sachs DL. Violaceous purpuric plaques on the lower extremity. Archives of Dermatology 2008 Mar;144(3):405-10.