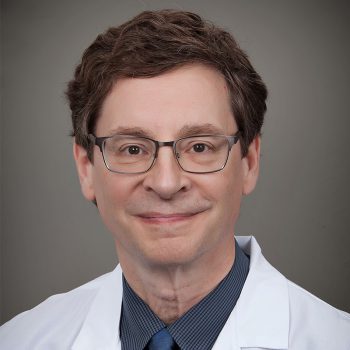 Board-Certified Dermatologist
ASMS Trained Mohs Surgeon


Google
•
Forefront Dermatology

Google
•
Forefront Dermatology

Google
•
Forefront Dermatology

Google
•
Forefront Dermatology

Google
•
Forefront Dermatology

Google
•
Forefront Dermatology

Google
•
Forefront Dermatology

Google
•
Forefront Dermatology

Google
•
Forefront Dermatology

Google
•
Forefront Dermatology
Education

Undergraduate Degree:
BS, University of Scranton – Scranton, Pennsylvania

Medical School:
MD, Thomas Jefferson University – Philadelphia, PA

Dermatology Residency:
Brooke Army Medical Center – San Antonio, TX

Mohs Training:
American Society for Mohs Surgery

Certificates

American Board of Dermatology

Professional Memberships

National Board of Medical Examiners
American Academy of Dermatology
American Medical Association
Iowa Medical Society
Iowa Dermatology Society

Achievements

Montie Lewis Award for Excellence in Dermatology, Brooke Army Medical Center, 1989

Honorable Mention for the Arthur Krieger Memorial Prize in Family Medicine, Jefferson Medical College, 1984

Hobart Hare Honor Society, Jefferson Medical College, 1980-1984

Publications

Angeloni VL, Salasche SJ, Ortiz PL. Nail, Skin, and Scleral Pigmentation Induced by Minocycline. Cutis 40:229-233, 1987 (abstracted in 1989 Yearbook of Pharmacology)

Salasche SJ, McCollough ML, Angeloni VL, Grabski WJ. Frontalis Associated Lipoma of the Forehead. J Am Acad Dermatol 20:462-468, 1989

Grabski WJ, Salasche SJ, McCollough ML, Angeloni VL. Pseudocyst of the Auricle Associated with Trauma. Arch Dermatology 125:528-30, 1989

Enk AH, Angeloni VL, Udey M, Katz SI. "An Essential Role for IL-1b in the Initiation of Primary Immune Responses in Skin" J Immunol 150:3698-3704, 1993

Enk AH, Angeloni VL, Udey M, Katz SI. "Inhibition of Langerhans cell antigen-presenting function by IL-10: a role for keratinocyte-derived IL-10 in induction of tolerance in cutaneous immune responses" J Immunol 151:2390-2398, 1993

Vinson R, Angeloni VL. "Acquired digital fibrokeratoma", American Family Physician 52(5):1365-7, 1995

Elston DM, McCollough ML, Angeloni VL. Vertical and transverse sections of alopecia biopsy specimens: Combining the two to maximize diagnostic yield. J Am Acad Dermatol 1995;32:454-7

Angeloni VL, The Rickettsioses. In Military Textbook of Medicine, Part III Diseases and the Environment, WD James editor, Office of the Surgeon General, United States Army, Washington D.C., pages 213-254, 1994

Angeloni VL, Keller RA, Walker DH. Rickettsialpox-like illness in a traveler. Military Medicine 162: 636-9, 1997

Clayton A, Angeloni VL. Bullous pemphigoid in a previously irradiated site. Cutis 61: 73-6, 1998.