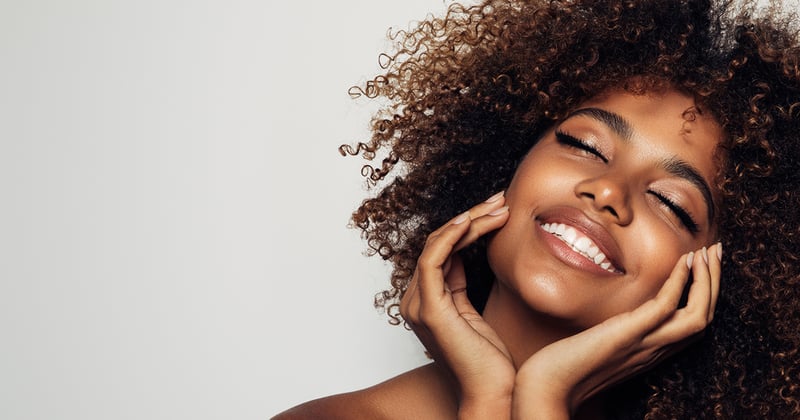 Bela MD Microdermabrasion
in Clive, IA
What is Bela MD Microdermabrasion?
Bela MD Microdermabrasion is a specialized treatment that combines serum infusion and diamond microdermabrasion to take microdermabrasion facials to the next level. This safe, non-invasive treatment uses multiple bio-infused serums to target your specific skin concerns and deliver personalized results.
How does Bela MD Microdermabrasion work?
Beta MD Microdermabrasion features various tools and techniques, including:
Diamond-tip handpiece: Fitted with one of three diamond tips, the Aqua handpiece performs a medical-grade exfoliation of your skin, accelerating skin cell turnover and reducing the appearance of fine lines and wrinkles.
Hydrogen therapy: The Bela MD H2 module transforms tap water into hydrogen-rich water, which is then infused into your skin to add brightness and smoothness.
Enhanced serum absorption: A tiny electrical field is applied to your skin to increase the penetration of active ingredients, including the serums selected for your individual skin needs.
Deep muscle stimulation: The Aqua handpiece also delivers a combination of massage and electrical pulses to provide deep muscle stimulation, enhancing the elasticity of your skin and improving blood flow.
Cleansing and extraction: The Ultrasonic Skin Scrubber creates ultrasonic waves that help loosen and remove oil, dirt, and other debris from your pores.
REQUEST NOW
What does Bela MD Microdermabrasion treatment accomplish?
Bela MD Microdermabrasion provides long-lasting improvements for many skin concerns by:
Brightening complexion
Infusing skin with powerful antioxidants
Strengthening the skin's protective barrier
Reducing signs of skin fatigue
Improving skin tone
Cleansing pores
Reducing excess oil
Restoring hydration
Soothing skin
How quickly do Beta MD Microdermabrasion results appear?
Most patients notice results immediately after treatment.
For optimal results, we typically recommend a series of 3-6 treatments. However, the required number of treatments may vary based on your unique skin concerns and treatment area(s). Your Forefront dermatologist will create a personalized treatment plan just for you.
What can I expect after my Bela MD Microdermabrasion treatment?
Bela MD Microdermabrasion is so gentle that you can enjoy glowing results with no downtime. Be sure to keep your skin well-hydrated with an appropriate cream for your skin type. You will need to avoid sun exposure, hot tubs, and saunas for at least three days after your treatment, or until any redness resolves. We also recommend wearing sunscreen with an SPF of 50 or more to improve results.
How much does Bela MD Microdermabrasion cost?
Bela MD Microdermabrasion cost will vary depending on how many sessions are needed to treat your specific concern.
Do Bela MD Microdermabrasion facials work on all skin types?
Yes! Bela MD Microdermabrasion is safe and effective for all skin types. As always, we recommend consulting with one of our skin care experts before proceeding with this or any other treatment.
What's better, Bela MD vs. hydrafacials?
Both Bela MD Microdermabrasion facials and hydrafacials are excellent exfoliators that leave you with glowing, healthier-looking skin. Forefront Dermatology offers an extensive list of skin care treatments to choose from – ask your Forefront dermatologist to learn more about your options.
Better skin is possible with Bela MD Microdermabrasion. Book a consultation with a skin care expert today.
1 Location in the Clive, IA area
Interested in Bela MD Microdermabrasion? Request a consultation with a skin specialist today.
*Treatment options may vary at each location.
Please confirm your desired treatment is offered at your preferred location when scheduling.