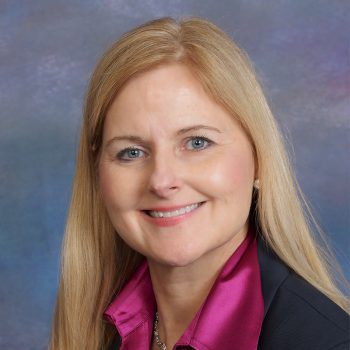 Board-Certified Dermatologist

Every day in dermatology is different, even with patients that I have been seeing for over 15 years. They come in and I make them feel and look better and it makes a world of difference in their lives.
Survey
•
Forefront Dermatology
Survey
•
Forefront Dermatology
Survey
•
Forefront Dermatology
Survey
•
Forefront Dermatology
Education

Undergraduate Degree:
University of Scranton, PA

Medical Degree:
UMDNJ – Robert Wood Johnson Medical School, NJ

Internal Medicine Residency:
Rhode Island Hospital, Brown Medical School, Providence, RI

Dermatology Residency:
St. Louis University Health Sciences Center, MO

Clinical Research Dermatology Fellowship:
Massachusetts General Hospital, Harvard Medical School, Boston, MA

Certificates

Board-Certified Dermatologist (American Board of Dermatology)

Professional Memberships

American Academy of Dermatology
Society of Dermatologic Surgery
Women's Dermatologic Society
Missouri Dermatologic Society
St. Louis Dermatologic Society

Achievements

Alpha Omega Alpha
Alpha Mu Gamma National Foreign Language Honor Society

Publications

Riordan AT, Glaser DA, Connor CD. The unique use of the vacutainer as a closed suction drain. J Am Acad Dermatol. 2001;291:1662.

Glaser DA, Riordan AT. Tinea Barbae: Man and Beast. Images in Clinical Medicine. New Eng J of Med. 1998;338:735.

Riordan AT, Gamache C, Fosko S. Electrosurgery and cardiac devices. J Am Acad Dermatol. 1997;37:645-651.

Drake, LA, Cohen L, Gillies R, Flood JG, Riordan AT, Phillips SB, Stiller MJ. Pharmacokinetics of Doxepin in Subjects with Pruritic Atopic Dermatitis. J Am Acad Dermatol 1997;35:445-451.

Riordan, Anne T., Nahass, George T. Systemic Necrotizing Calciphylaxis. J Geriatric Dermatology. May/June, 1997.

Riordan AT, Nahass GT. Occupational vitiligo following an allergic contact dermatitis. Contact Dermatitis. 1996;72:53-54.

Riordan AT, Cohen C. Tinea capitis caused by Trichophyton rubrum. J Am Acad Dermatol. 1994;31:138.

Stiller MJ, Teperman L, Rosenthal SA, Riordan A, Potter J, Shupack JL, Gordon MA. Primary cutaneous infection by Aspergillus ustus in a 62-year-old transplant recipient. J Am Acad Dermatol 1994;31:344-347.

Riordan AT, Stiller MJ. Current treatment of onychomycosis. J Geriatric Dermatol 1994;2:145-151.

Riordan AT. A new prescription antipruritic:topical doxepin HCI 5% cream. Fitzpatrick's J Clin Dermatol 1994;2:61-62.

Riordan AT, Stiller MJ, Cohen L, Flood JG, Phillips SB, Naidoo U, Drake LA. Pharmacokinetic evaluation of tropical doxepin in patients with atopic dermatitis. J Invest Dermatol. 1994;101:462A.

Riordan AT. A photo-eruption in a 16-year-old girl with acne. Journal of Clinical Cases, Vol. 1, Number 4, December 1991, Pages 6-8.