Cosmetic Dermatology
In addition to our medical dermatology practice, we offer a full spectrum of cosmetic services at our location in Grafton, Wisconsin in a serene setting.
Advanced, Compassionate Care
What differentiates our cosmetic service from other providers is that all of our cosmetic procedures are performed by a board-certified dermatologist who is specially trained in cosmetics.
Cosmetic Dermatology Services
Procedure Videos
Our Board-Certified Dermatologists demonstrate some of the safe, and effective cosmetic treatments available at this location.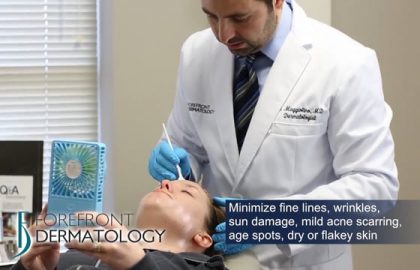 Dr. Giacomo Maggiolino on Chemical Peels
View Video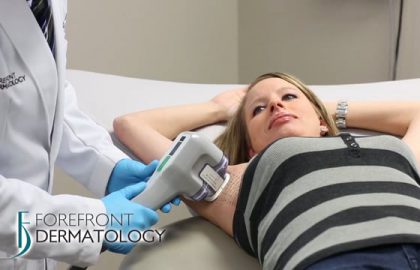 Dr. Giacomo Maggiolino on miraDry® and miraSmooth®
View Video
Book a Cosmetic Dermatology Appointment in Grafton, WI
Visit your Forefront Dermatologist today.