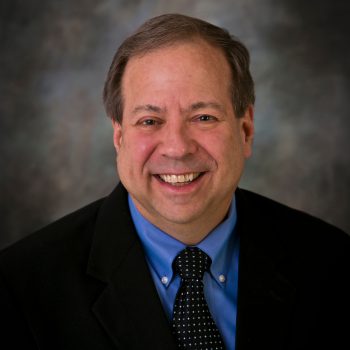 Board-Certified Dermatologist
Board-Certified Dermatopathologist

When a person comes to my office, I want him or her to know that we care about them not only as a patient with a medical problem, but also as a person.
Survey
•
Forefront Dermatology
Survey
•
Forefront Dermatology
Survey
•
Forefront Dermatology
Survey
•
Forefront Dermatology
Education

Undergraduate Degree:
University of Michigan – Ann Arbor, MI

Medical Degree:
University of Michigan – Ann Arbor, MI

Dermatology Residency:
Henry Ford Hospital – Detroit, MI

Dermatopathology Residency:
Cleveland Clinic Foundation – Cleveland, OH

Hospital Affiliations

St. Joseph Mercy Port Huron, MI
Port Huron Hospital, MI

Certificates

American Board of Dermatology
American Board of Dermatology and Pathology

Professional Memberships

Dermatology Foundation
American Academy of Dermatology
American Society of Dermatopathology
Michigan Dermatological Society
Michigan State Medical Society
Mercy Community, Physician Hospital Organization

Achievements

Valedictorian, Graduating Class of St. Basil's Preparatory School
William J. Branstrom Freshman Award for Academic Excellence, University of Michigan
Class Honors, University of Michigan
James B. Angel Scholar, University of Michigan
Graduated with "High Distinction," University of Michigan
Elected Phi Beta Kappa, University of Michigan
Elected Alpha Omega Alpha, University of Michigan Medical School
Recipient of the Annual Resident Scientific Research Award of the Michigan Dermatologic Society

Publications

"Diseases of the Peripheral Vessels and Their Contents"; Krull EA, Beninson J, Pelachyk JM, Taliercio FC: In Dermatology; Editors, Orkin M, Maiback H, Dahl M, 1991; Lange Medical Publishers, Old Tappan, NJ.

Pelachyk JM, Mikhail GR. "Neoplasms in Mohs Micrographic Surgery Practice: Clinical Pathologic Correlations: (Chapter 4) in Mohs Micrographic Surgery, GR Mikhail, Editor, 1991; WB Saunders Company, Philadelphia, PA.

Douglass MC, Cruz C, Pelachyk JM: "Kaposi's Sarcoma and Immunosuppression." Current Concepts in Skin Disorder. 1980; 1 (3):7-16.

Pelachyk JM, Heinzerling RH, Burnham TK: "Serologic Profiles as Immunologic Markers for Different Clinical Presentations of Lupus Erythematous.: Seminars in Arthritis and Rheumatism. 1983; 12 (4): 382-389.

Pelachyk JM, Bergfeld WF, Tomecki KJ, McMahon JT, Tubbs R: " Histiocytosis X: Presentation in a 27-year-old Female." Cleveland Clinic Quarterly. 1983; 50 (2) 197-200.

Pelachyk JM, Bergfeld WF, McMahon JT: "Chyrsiasis Following Gold Therapy for Rheumatoid Arthritis: Ultrastructural Analysis With X-Ray Energy Spectroscopy." Journ. Cut. Pathol., 1984; 11:491-494.

Manz, Lisa, Pelachyk JM: "Bleomycin-lidocaine mixture reduces pain of intralesional injection in the treatment of recalcitrant verrucae." Journal of the American Academy of Dermatology.