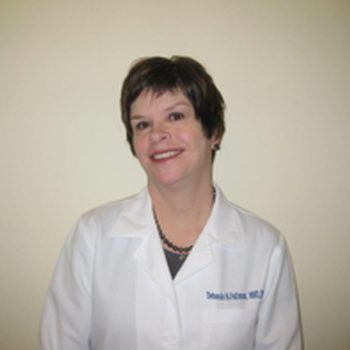 Certified Physician Assistant

I enjoy working with patients across all age spectrums. I am fortunate to help patients improve their self-image and contribute to their health and well-being.
Education

Undergraduate Degree:

BS, Saint Francis College – Loretto, PA

Graduate Degree:

MS, Saint Francis College – Loretto, PA

Certificates

National Commission on Certification of Physician Assistants

Publications

Green M, Reyes J, Nour B, Beatty D, Kauffman M, Wilson J, Todo S, Tzakis A. Randomized trial of ganciclovir (GAN) followed by high-dose oral acyclovir (HD-ACY) vs. gan alone in the prevention of cytomegalovirus.(CMV) disease in pediatric liver transplant recipients, Transplant Proc 1994; 26:173- 174.
Spates JM, Patterson DB. Diastolic heart failure: management of an increasingly observed condition. Journal of the American Academy of Physician Assistants 2000; 13(11 ):51-64.