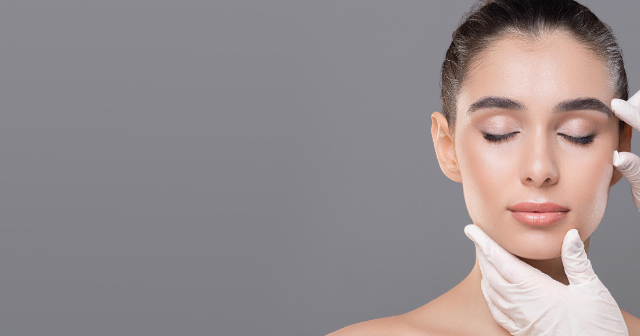 Thermage® Skin Tightening
in Fishersville, VA
Thermage
stimulates
production of collagen
The skin will be more
smooth & firm
with this treatment
Treatment time can take
as little as
30 minutes
Results can be seen after the
first treatment
session
What Is Thermage?
Thermage is a non-invasive treatment that tightens and firms skin, providing a younger-looking appearance. As you age and levels of collagen decrease, your skin may start to stretch and sag, creating the appearance of wrinkles, lines, and creases. Collagen is an essential protein in the skin, providing firmness and elasticity.
Thermage laser skin tightening uses radiofrequency technology to heat the collagen fibers deep within the skin. This helps engage existing collagen and also stimulates the production of new collagen fibers, restoring youthful contours while also smoothing and firming the skin. Thermage provides you with targeted results, so your Forefront dermatologist can treat specific areas of the body and face.
REQUEST NOW
What are the treatment areas for Thermage skin tightening?
Thermage skin tightening is effective for firming skin and reducing the appearance of wrinkles on the face and body. It can tighten skin and provide a noticeable lift to sagging skin on your cheeks, jawline, forehead, and eyes.
Thermage also softens crow's feet and wrinkles around the eyes. Treatment can give you smoother, firmer skin on your arms, legs, buttocks, and stomach. Thermage can also improve the appearance of wrinkles above the knees and improve the appearance of cellulite on the thighs and buttocks.
If you're starting to see the effects of collagen loss or would like to tighten and firm the skin on your face or body, you could be an ideal candidate for Thermage laser skin tightening.
What happens during a Thermage skin tightening treatment?
Prior to starting treatment, your skin is thoroughly cleansed to remove any oils. Then, you will lie comfortably as your Forefront provider applies a special adhesive pad to your leg or back. This pad is designed to complete the circuit for the radiofrequency energy.
Next, your provider will place a paper transfer grid on the areas of your skin receiving treatment. This grid helps customize your treatment plan by identifying specific areas of the body and face that are being treated.
Your provider uses a special hand-held device and a treatment tip called Thermatip to deliver a controlled amount of radiofrequency energy to the targeted areas. During your Thermage skin tightening treatment, your provider presses the handheld device against your skin. This safely delivers heat to the inner layers of skin while cooling the surface of your skin at the same time.
You'll feel a temporary cooling sensation, followed by a brief heating sensation, followed by another brief cooling effect every time the device touches your skin. The cooling sensation protects your skin and minimizes discomfort during treatment, and the heating effect heats a large amount of collagen in the deeper layers of your skin. This causes the collagen in your skin to shorten and thicken. Thermage effectiveness increases as new collagen forms over time and your skin tightens further, resulting in firmer skin and a more youthful appearance.
Depending on the areas of the body being treated, the total treatment time can take between 30 minutes to 2 hours. There is no downtime associated with Thermage skin tightening, and you will be able to immediately resume your normal activities following your treatment session. There aren't any special aftercare instructions to follow, although your Forefront dermatologist will recommend wearing broad-spectrum sunscreen as part of your regular skincare regimen.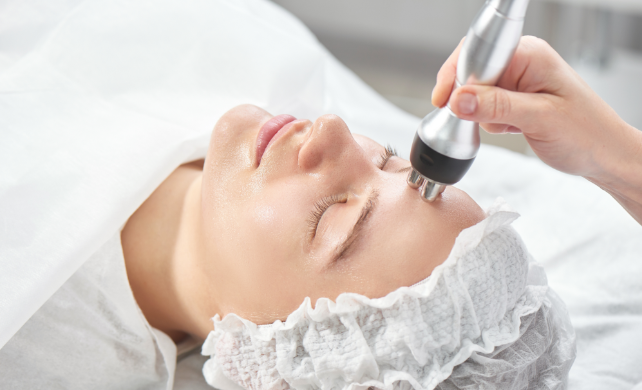 Where can I receive Thermage near me?
You can receive Thermage at many of our practice locations. Our board-certified dermatologists can help you achieve firmer, smoother skin in a gentle and non-invasive manner. To learn more about receiving Thermage near me and whether it's right for you, schedule your appointment today at the Forefront Dermatology office near you.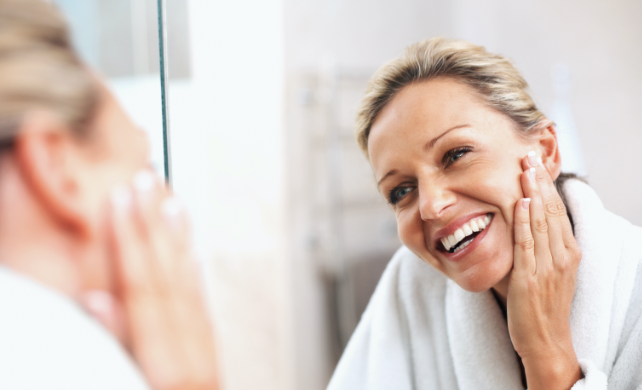 When will I see results?
Thermage laser treatment delivers results after only one treatment session. Since a single treatment immediately tightens your existing collagen fibers, you will notice an immediate improvement in the appearance of your skin.
Thermage effectiveness strengthens er time as your skin continues to increase collagen production. Most patients experience noticeable firming and contouring within two to six months after treatment. Depending on your age and skin type, results can last one to two years. To maintain your smoother, tighter skin, you will need to receive another treatment within one to two years.
Are there any side effects?
When performed by one of the board-certified dermatologists at Forefront Dermatology, Thermage has an excellent safety record, and many patients do not experience any side effects. Minor redness or swelling may occur after your treatment session, but these effects are only temporary and typically subside after 24 hours.
1 Location in the Fishersville, VA area
Interested in Thermage® Skin Tightening? Request a consultation with a skin specialist today.
*Treatment options may vary at each location.
Please confirm your desired treatment is offered at your preferred location when scheduling.