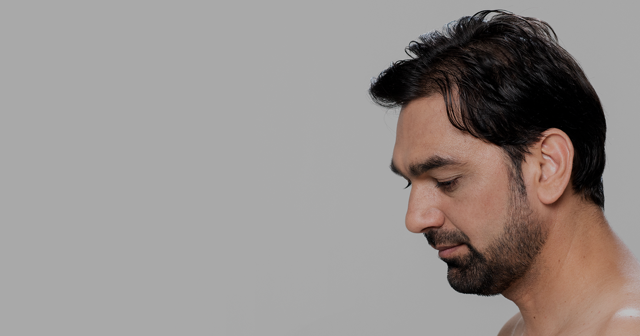 Platelet Rich Plasma Treatment
in Ann Arbor, MI
Alopecia affects up to
80% of men
and 40% of women
People experience
30% growth
after 4 treatments
When treated early, there's a
more positive
outcome to reduce hair loss
When treated with PRP,
60% of patients
had increased hair growth
Platelet Rich Plasma (PRP) Therapy for Hair Loss
Hair loss and thinning affect men and women alike, often negatively impacting their confidence and self-esteem. Although treatments to regrow lost hair are available, many are invasive or problematic in other ways. Prescription medications for hair loss and thinning can cause unpleasant side effects, while a hair transplant is a costly surgical procedure that has a lengthy recovery time. However, an emerging treatment called PRP, or platelet rich plasma for hair loss, works differently to stimulate hair regrowth.
REQUEST NOW
What Medical Conditions Can Be Treated with PRP Therapy?
PRP has a well-documented history of success in the fields of reconstructive surgery, orthopedics, dentistry, oral surgery, and facial rejuvenation. This successful track record prompted researchers to study the effects of PRP therapy in the treatment of bald spots and hair loss and thinning in men and women.
How Does Platelet Rich Plasma for Hair Loss Work?
PRP therapy uses the components found in your own blood to promote hair regrowth. Blood plasma contains platelets, which are rich in growth factors that stimulate regeneration and cell growth. These factors trigger hair growth by stimulating the cells in hair follicles, prolonging the period in which hair actively grows, and even producing new hair follicles. Studies have shown that PRP treatment can lead to regrowth of hair for those suffering from hair loss or thinning.
Who Is a Candidate for PRP Injection Hair Treatment?
Most people experiencing hair loss or thinning are considered good candidates for the procedure, but PRP injection hair treatment is most effective for people who have early hair loss or are noticing the first signs of thinning hair. Men and women with androgenic alopecia, a genetic condition that's characterized by a receding hairline and the gradual disappearance of hair along the front of the scalp and top of the head, also respond well to this treatment.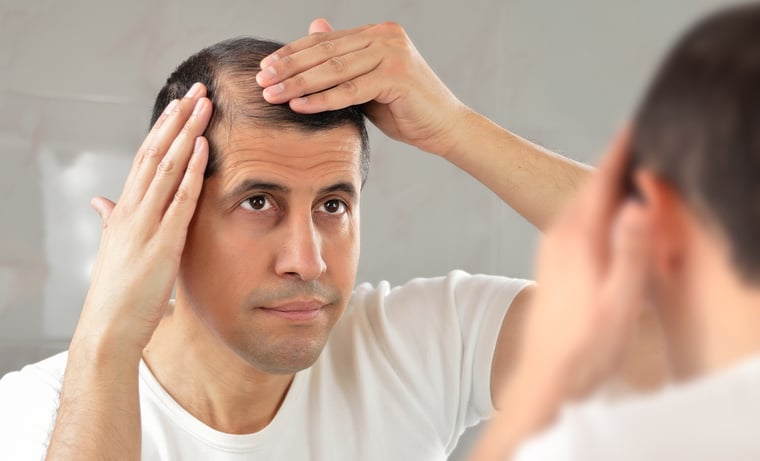 What Happens When You Undergo PRP for Hair Loss?
A treatment session of PRP for hair loss begins with a standard blood draw from your arm. The vial of blood is placed into a machine called a centrifuge, which works by rapidly spinning the blood and separating out the platelets and plasma. The platelet-rich plasma is then injected directly into the target area of the scalp, at the level of the hair follicles. Our Forefront dermatologists will carefully inject small amounts of PRP into the areas of your scalp that have thinning hair.
The entire procedure usually takes less than 30 minutes to complete, and little to no downtime is required. Most patients require multiple treatment sessions—typically once a month for three months. Additional treatments once every three to six months are usually needed to maintain results. These follow-up treatments are needed to boost the factors that contribute to hair regrowth.
PRP treatment schedules are determined by a variety of factors, such as the pattern and amount of hair loss, genetics, hormones, and age. During your initial consultation with one of our Board-Certified Forefront dermatologists, your doctor will discuss with you how many platelet rich plasma hair treatments you'll need.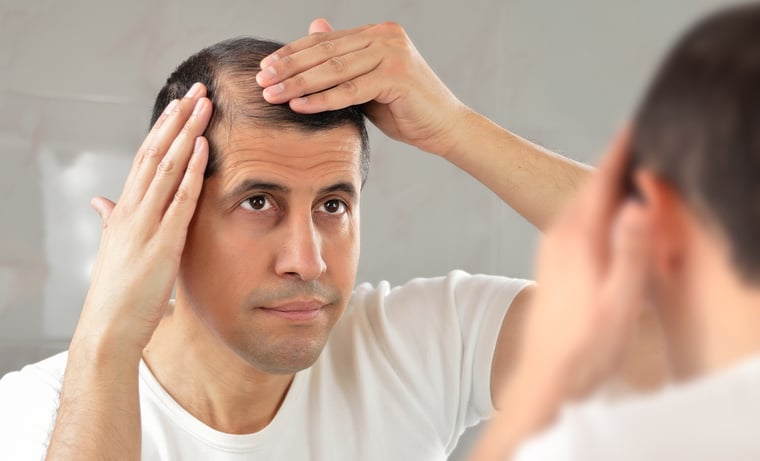 What Results Can I Expect from Platelet Rich Plasma Hair Treatment?
Consistency is key when it comes to getting PRP injection hair treatment. If you follow the treatment schedule outlined by our Forefront dermatologists, you should see results within three to six months. Hair growth takes time, and your results will appear gradually. Decreased hair shedding is one of the results that patients notice first, followed by early hair regrowth and increased hair length. Blood flow, hormones, age, and gender are just a few of the variables that can impact when results first appear and how noticeable they are.
Where Can I Receive Platelet Rich Plasma Hair Treatment?
2 Locations in the Ann Arbor, MI area
Interested in PRP for Hair Loss? Request a consultation with a skin specialist today.
*Treatment options may vary at each location.
Please confirm your desired treatment is offered at your preferred location when scheduling.