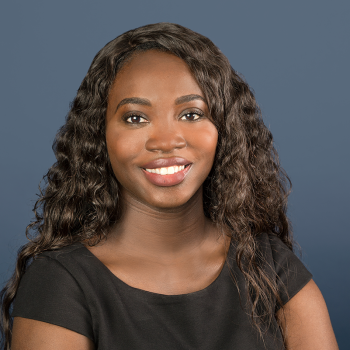 Board-Certified Dermatologist
Fellowship-Trained Mohs Surgeon

Education

Undergraduate Degree:
University of Iowa, IA

Medical Degree:
Indiana University School of Medicine, IN

Dermatology Residency:
St. Lukes Roosevelt Hospital/ Beth Israel Medical Center, NY

Mohs Fellowship:
Mount Sinai Beth Israel Cancer Comprehensive Center, NY

Certificates

Board-Certified Dermatologist (American Board of Dermatology)
Fellowship-Trained Mohs Surgeon (American College of Mohs Surgery)

Professional Memberships

American Academy of Dermatology
AAD Patient Advocate Task Force
ASDA Program Liason
Women's Dermatologic Society Resident Member

Achievements

Class of 74 Scholarship
Frank and Gertrude Currie Scholarship
Lula and George Rawls Award of Excellence
Dipboye and Hochhalter Scholarship
Edward and Sarah Cullipher Scholarship
University of Iowa National Scholars Award
Opportunity at Iowa Scholarship
University of Iowa Honors Program

Publications

Odueyungbo MA, Sheehan MP, Haggstrom AN. HLA-B*1502 Allele Associated With Carbamazepine-Induced Epidermal Necrolysis. Arch Dermatol. 2010;146(12):1437-1438.

S. Ragg, D. Lee, Davis M, J. Hill, M. Odueyungbo. Wilms and Other Renal Tumors. 2007. www.cancer.iu.edu/renaltumors.

Odueyungbo MA, Nijhawan R. Acquired Epidermodysplasia Verruciformis. Images in Clinical Medicine. NEJM – Submitted.