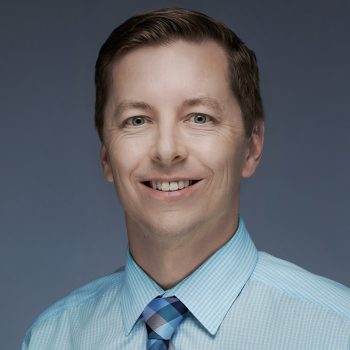 Board-Certified Dermatologist

As a physician, I listen to my patient's concerns and strive to find a treatment plan that fits his or her goals and lifestyle.
Education

Undergraduate Degree:

Illinois Wesleyan University – Bloomington, IL

Graduate Degree:

Washington University – Saint Louis, MO

Doctorate Degree:

Washington University – Saint Louis, MO

Medical School:

Washington University School of Medicine – Saint Louis, MO

Dermatology Residency:

Barnes-Jewish Hospital – Saint Louis, MO

Certificates

American Board of Dermatology

Professional Memberships

American Academy of Dermatology, Fellow
American Society for Dermatologic Surgery
Saint Louis Dermatological Society


Achievements

1998-2002 Presidential Scholar, Illinois Wesleyan University, Bloomington, IL
2003 American Cancer Society Medical Student Summer Research Award
2004-2005 Howard Hughes Medical Student Fellow
2006 & 2007 American Society of Hematology (ASH) Travel Award
2008 Hematopoietic Development and Malignancy Program Best Abstract
2009 ASH Annual Meeting Merit Award (top-rated medical student abstract)

Publications

1. Eash, K.J. ; Pulia, M. S.; Wieland, L. C.; Mohan, R. S. A Simple Chemoselective Method for the Deprotection of Acetals and Ketals Using Bismuth Nitrate Pentahydrate J. Org. Chem. 2000, 65 , 8399-8401.
2. Nattier, B. A.; Eash, K. J * . ; Mohan, R. S. Deprotection of Ketoximes Using Bismuth(III) Nitrate Pentahydrate Synthesis 2001, 1010-1012. * co-first author.
3. Carrigan, M. D.; Eash, K. J. ; Oswald, M. C.; Mohan, R. S. An Efficient Method for the Chemoselective Synthesis of Acylals from Aromatic Aldehydes Using Bismuth Triflate Tetrahedron Lett. 2001, 8133-5.
4. Bhatia, K. A.; Eash, K. J. ; Leonard, N. M.; Oswald, M. C.; Mohan, R. S. A Facile and Efficient Method for the Rearrangement of Aryl-substituted Epoxides to Aldehydes and Ketones using Bismuth Triflate. Tetrahedron Lett. 2001, 8129-8132.
5. Eash KJ , Means JM, White DW, Link DC. CXCR4 is a Key Regulator of Neutrophil Release from the Bone Marrow Under Basal and Stress Conditions. Blood . 2009;113:4711-9.
6. Eash KJ, Greenbaum AM, Gopalan PK, Link DC. CXCR2 and CXCR4 antagonistically regulate neutrophil trafficking from murine bone marrow. J Clin Invest. 2010; 120:2423-31.