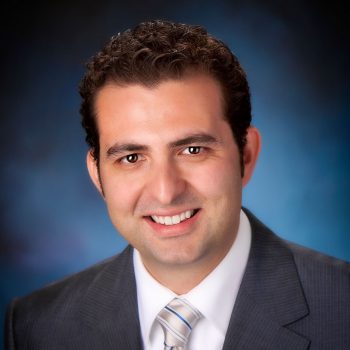 Board-Certified Dermatologist

Education
Undergraduate Degree:
University of Notre Dame – Notre Dame, IN
Medical School:
University of Illinois College of Medicine – Chicago, IL
Dermatology Residency:
Stroger Hospital of Cook County – Chicago, IL
Hospital Affiliations
Aurora Medical Center Manitowoc County
Certificates
American Board of Dermatology
Professional Memberships
American Academy of Dermatology
American Society for Dermatologic Surgery
Chicago Dermatological Society
Achievements
Adolph Rostenberg, Jr. Award for Outstanding Student in Dermatology, University of Illinois College of Medicine
University of Illinois College of Medicine Scholarship
National Italian American Foundation Scholarship
University of Illinois College of Medicine Scholarship
University of Notre Dame Drum Major (Conductor of University Bands)
Magna Cum Laude, University of Notre Dame
University of Notre Dame Scholarship
Italian Chamber of Commerce Scholarship
Publications
Lin Chen, Shao-Xia, Sanober Amin, Lut Overbergh, Giacomo Maggiolino, Lawrence S Chan. VCAM-1 blockade delays disease onset, reduces disease severity and inflammatory cells in an atopic dermatitis model. Immunology and Cell Biology 88, 334-342 January 2010.
Florens A, Maggiolino G, Kamat M, Joseph T, Piette W, Pyati S. A full-term infant with rash at birth. Congenital Cutaneous Candidiasis. Pediatric Annals 2010 Sept; 39 (9):551-4.
The Role of ICAM-1 and LFA-1 in the Pathogenesis of Atopic Dermatitis. Research performed under Lawrence Chan, MD. University of Illinois at Chicago, 2004-2005.
Maggiolino G et al., Therapeutic Benefits of Hyperbaric Oxygen. Essentials of Clinical Medicine. Abstract and Presentation, March 2003;12.