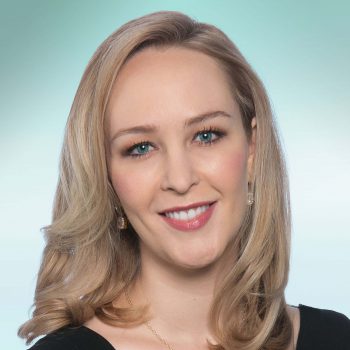 Board-Certified Dermatologist
Medical Director of Aesthetics

As a dermatologist I get to combine a deep understanding of immunology, physiology, anatomy and beauty, to diagnose and cure everything from skin cancer to acne to internal diseases, and I have the privilege of helping people achieve and maintain their skin's health and beauty for life.
Education
Undergraduate Degree:
Duke University, NC
Medical School:
Indiana University School of Medicine, IN
Dermatology Residency:
Mayo Clinic, AZ
Certificates
Board-Certified Dermatologist (American Board of Dermatology)
Professional Memberships
American Academy of Dermatology – Fellow, 2014-present
American Society of Dermatologic Surgeons
Pacific Dermatologic Association
Women's Dermatologic Society
International Dermoscopy Society
International Society of Dermatology
American Medical Association
American Women's Medical Association
Achievements
Alpha Omega Alpha Honor Medical Society
American Society for Dermatologic Surgery 2012 & 2013 Resident Scholar
Pacific Dermatology Association 2012 & 2013 Resident Scholar International Society of Dermatology Young Leadership Program
Arnold P. Gold Humanism Honor Society
Janice M. Pascuzzi Scholarship
Indiana University School of Medicine Slemenda Scholar
Poet for the IUSOM "Reflections on Humanities in Medicine"
Psi Iota Xi – National Service Sorority
Publications
Donnelly AFW, Hand J, Pittelkow M. Discovery of a novel mutation in recessive dystrophic epidermolysis bullosa; Case report and review of the literature. In process.
Donnelly AFW, Patel N, Wasif N. Impact of socioeconomic and demographic status on melanoma in situ treatment: Selected findings from the surveillance, epidemiology, and end results (SEER) database. In process.
Donnelly AFW, Chang-Brewer A, Nguyen X. Kaposi's Sarcoma in a 34 year-old man. In Process.
Donnelly AFW, Chang YH, Nemeth S. 2012. Incidence and underreporting of needlestick injuries in dermatology trainees and practitioners. Dermatologic Surgery. 2013 Dec; 39(12)1813-21.
Donnelly AFW, Nemeth, S. Letter to Editor Regarding "Electrosurgery and Implantable Electronic Devices: Review and Implications for Office-Based Procedures" Dermatologic Surgery. 2012 Jan; 38(1):148-50.
Donnelly AFW, Tackett, B. 2009. Urticaria Multiforme: A Case Report and Review of Annular Erythematous Lesions of the Pediatric Population. Cutis. 2012 Jun; 89(6):260-3.
Donnelly AFW, Wyss, BK, Zhou, D, Sinn, AL, Pollok, KE, Goebel, WS. Enhanced homing and engraftment of fresh but not ex vivo cultured murine marrow cells in submyeloablated hosts following CD26 inhibition by Diprotin A. Experimental Hematology. 2009 Jul;37(7):814-23.
Singh, P, Yao Y, Weliver AF, Broxmeyer, HE, Hong, SC, Chang, CH. Vaccinia virus infection modulates the hematopoietic cell compartments in the bone marrow. Stem Cells. 2008 Apr; 26(4):1009-16.
Weliver, AF. 2004. The "Other": Female Genital Mutilation in the Media – Problems and Solutions. Jura Gentium; Centre for Philosophy of International Law and Global Politics. http://www.tsd.unifi.it/jg/en/index.htm