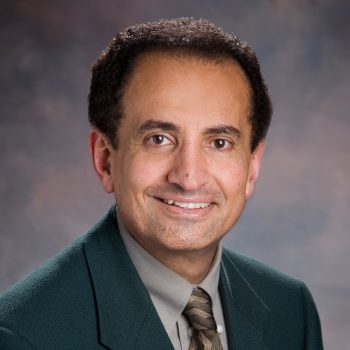 Board-Certified Dermatologist

Education
Undergraduate Degree:
Baghdad College, Iraq
Medical Degree:
Baghdad University Medical College, Iraq
Masters Degree:
Baghdad University Medical College, Iraq
Doctorate Degree:
University of Alberta, Canada
Dermatology Residency:
University of Alberta, Canada
Hospital Affiliations
St. Mary's Medical Center, IN
Deaconess Hospital, IN
Certificates
Board-Certified Dermatologist (Royal College of Physicians & Surgeons of Canada)
Professional Memberships
American Academy of Dermatology
American Society of Laser Medicine & Surgery
American Society of Dermatologic Surgery
Mayo Physician Alliance for Clinical Trials
Achievements
Fellowship of the Alberta Heritage Foundation for Medical Research
Publications
Lebwohl, M., Tawfik N.H., et al. (2004) Imiquimod 5% cream for the treatment of actinic keratosis: Results from two phase III, randomized, double-blind, parallel group, vehicle-controlled trials. J. Am. Acad. Dermatol. 50 (5):714-721.
Lebwohl M., Tawfik N.H., et al. (2003) A novel targeted T-cell modulator, efalizumab, for plaque psoriasis. N Engl J Med. Nov 20:349(21):2004-2013
Drake, A., Shear, N.H., Tawfik, N., et. al. (1997) Oral terbinafine in the treatment of toenail onychomycosis: North American multicenter trial. J. Am. Acad. Dermatol. 35 (5):740-745.
Magro, C., Tawfik, N., Crowson, N. (1994) Lymphomatoid granulomatosis presenting as a solitary cutaneous lesion. Intr. J. Dermatol. 33:188-189.
Tawfik, N. (1993) Weighing your diagnostic approach to scaly eruptions. Can. J. Diag. 10:77-97.
Khalidi, A., Jawad, F., and Tawfik, N. (1980) Effects of bee's honey, zahdi date, and its syrup on blood glucose and serum insulin of diabetics. Nutr. Rep. Intr., 21:631-643
Jawad, F., Khalidi, A., and Tawfik, N. (1981) Effects of bee's honey, zahdi date, and its syrup on blood glucose and serum insulin of normal subjects. J. Faculty Med. Baghdad, 23:169-180