By physicians, for physicians
Forefront Dermatology is proudly led and operated by dermatologists, so we understand the daily challenges of practicing dermatology and running a practice. Our structure is carefully constructed to enable you to focus on your patients, your practice, and perhaps most importantly, your life outside of the office.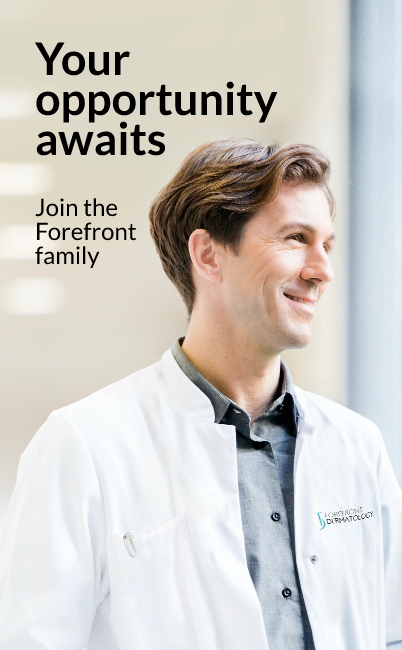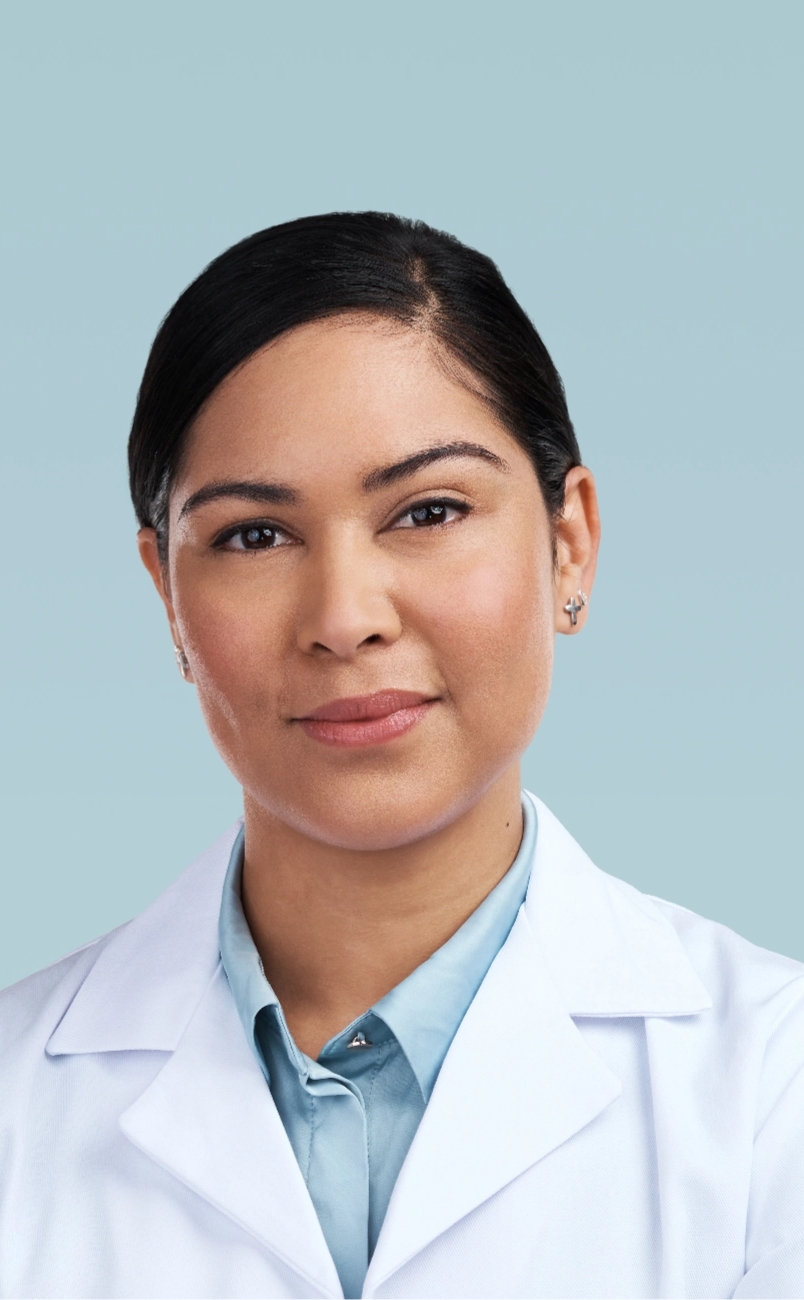 PHYSICIAN CAREERS
As part of Forefront, you will enjoy the benefits that come with being part of the largest, physician-operated provider of dermatology services in the country.
Learn more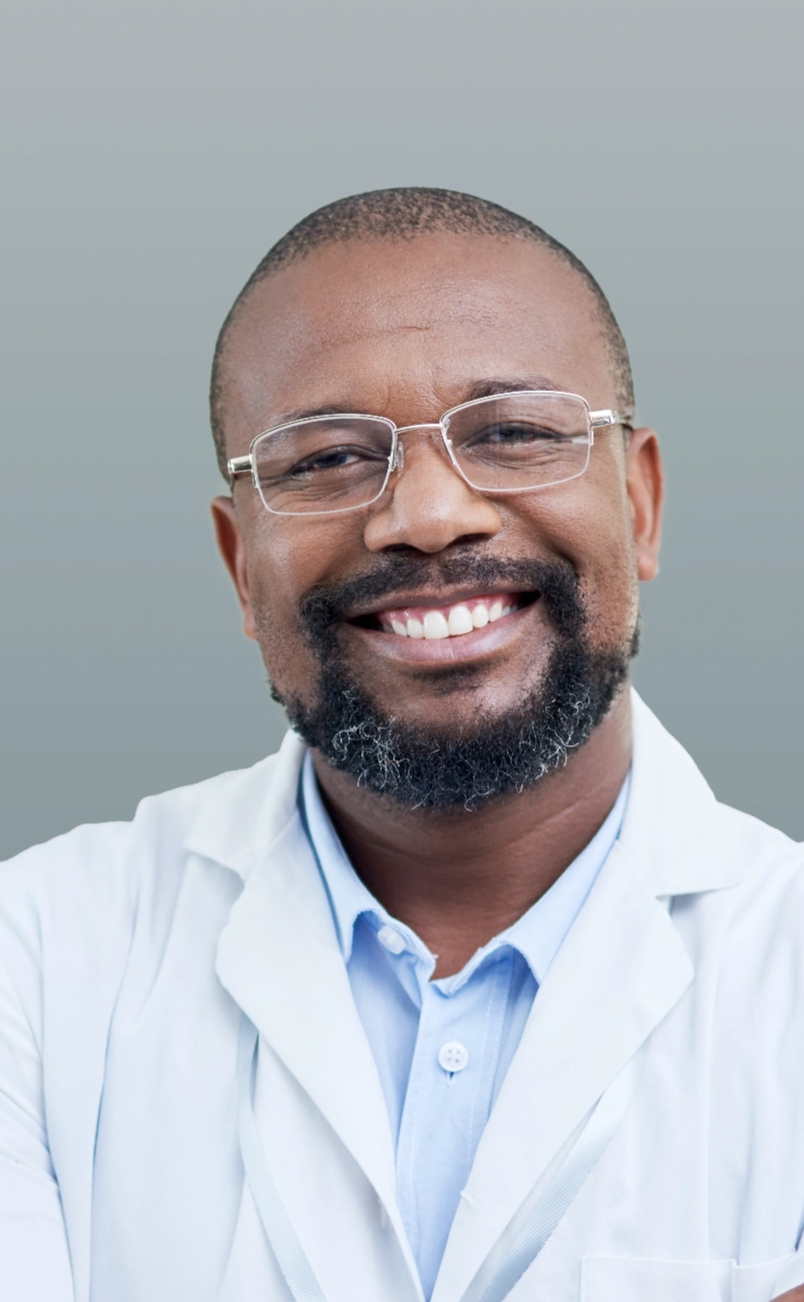 PARTNERSHIP
We are proudly led and operated by dermatologists, so we understand the daily challenges of practicing dermatology and running a practice.
Learn more
Unparalleled benefits, designed by physicians for physicians
Forefront Dermatology is one of the nation's largest physician led and operated dermatology group practices. Our team understands the unique challenges you face and is committed to helping you succeed, improve patient outcomes, and advance the practice of dermatology. Find your dermatology career with Forefront Dermatology.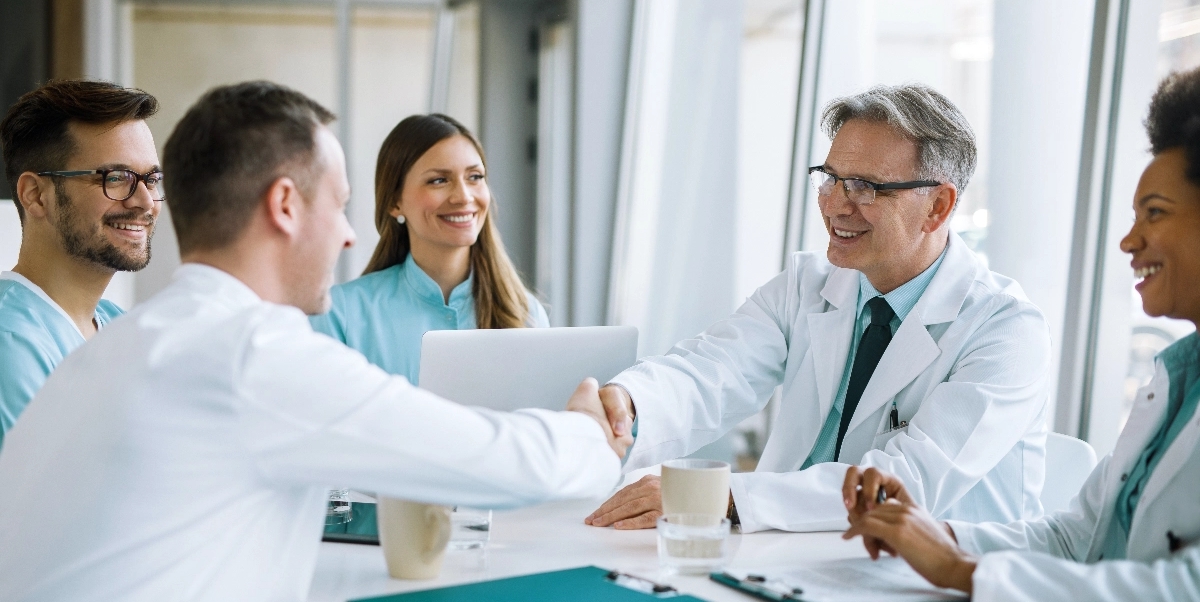 Work/life balance
We take care of the administrative duties so you can enjoy more stress-free time outside of the office.
Compensation & benefits
Competitive base salary, signing and productivity bonuses, profit sharing, and shareholder opportunities.
Collaboration/retreats
Bi-annual retreats to collaborate with colleagues, identify innovations, and share best practices and ways to push each practice forward.
Shared support services
Our dermatology-specific support services include billing, scheduling, information technology, HR, and more.

Partnering your practice with Forefront
We recognize that it can be stressful to navigate the ever increasing operational demands, regulatory challenges and reimbursement pressures while taking care of your patients. Partnering your practice with Forefront Dermatology enables you to ease those worries and gives you more time to focus on your practice.
Leveraging the support services for an improved work/life balance
Our central support services are built to support patient care with centralized scheduling and billing to provide the best patient experience. The goal is to minimize administrative disruptions such as phones ringing so you can focus on serving your patients.
Shareholder opportunities
Partnering with Forefront Dermatology will give you the opportunity to become a shareholder in the company. You will maintain your own clinical autonomy while contributing to and financially benefiting from the success of not only your office but that of the entire group.
Administrative responsibility relief
Are you tired of ensuring you qualify for meaningful use or finalizing MACRA/MIPS? With Forefront Dermatology, we relieve the administrative and operational demands to give you more time to see patients. Our team is focused on building your practice and making you more efficient.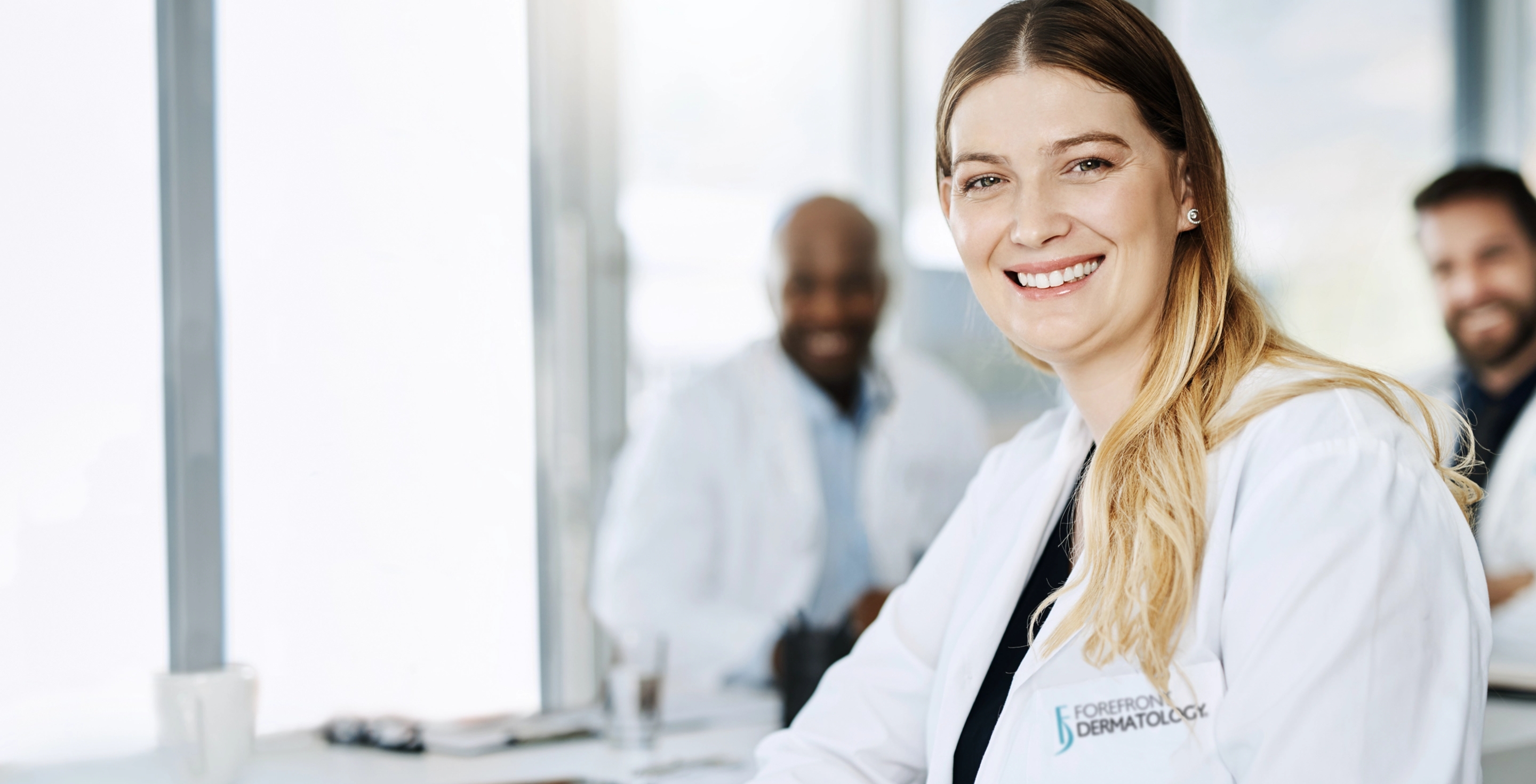 Build a De Novo office
Have interest in a specific location? Let us build you a De Novo office. If your ambition is to immediately start your own practice, we have opportunities for new clinics in several regions of the country.
At Forefront Dermatology, our experienced team partners with physicians to open successful new practices. We will provide you with the tools, services and administrative support to make your dream a reality. Dermatologists join Forefront for a variety of reasons and at various points in their career. Whether you recently completed your residency/fellowship, or are well into your career, there is a place for you at Forefront.
Launch your practice.
275+
Board-Certified Dermatologists