Careers with Forefront Dermatology
Build your career within the nation's largest physician owned and operated dermatology group practice.
Working Together to Build Something Great
Delivering an exceptional experience for our patients begins with creating an exceptional experience for our team. Our growing team is comprised of motivated physicians and professionals who share our vision, treat patients with respect and compassion, and aspire to lead dermatology into the future.
Staff Careers
Become an integral part of a thriving organization by joining the Forefront staff. Explore our openings for medical support staff, lab opportunities, HR, accounting, marketing, IT, and more.
View Staff Opportunities
Physician Careers
Bring your expertise to Forefront. Our generous compensation and benefits packages, coupled with our commitment to work-life balance has helped us quickly become the top spot for the nation's best dermatologists.
View Physician Opportunities
More Than a Job. A Role.
All of our team members play an important part in helping us build something great. Together, we've created an organization that you can be proud to be part of.
Whether your role involves working with patients or providing support services for our many locations across the country, your contribution enables our mission to provide compassionate, advanced care for our patients.
If you are ready to make an impact everyday, and thrive in a fast-paced environment, then a role at Forefront may be the perfect fit for you.
Great Benefits
Competitive salaries, a great benefits package, fantastic retirement plans, and discounted dermatology services are just some of the benefits of being part of Forefront.
Growth Opportunities
Being part of a fast-growing company means a world of opportunity to grow your career with us.
Team Collaboration
It's part of our core values and in our everyday practice. And we like to have fun throughout the process!
Meet Some of Our Valued Clinical Team Members
Meet Some of Our Valued Administrative Team Members
It's an Exciting Time at Forefront
Our people, our values, and our approach to our practice has helped accelerate our growth. We're born from humble beginnings but our larger vision has taken shape. Every role in our organization contributes to a greater good. Imagine what your role can be in helping us lead dermatology into the future.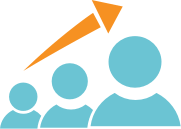 We're Growing Fast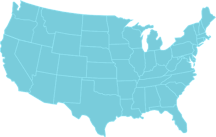 Locations Across the U.S.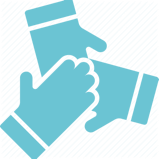 Dynamic Collaborative Team