Visit our specials regularly to get the latest in skincare offers from our Forefront Carmel location.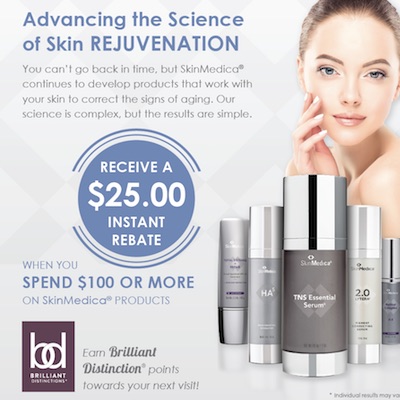 You can't go back in time, but SkinMedica® continues to develop products that work with your skin to correct the signs of aging.
Receive a $25.00 instant rebate, when you spend $100 or more on SkinMedica® products.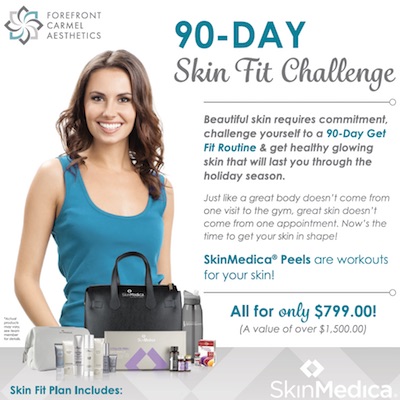 Join the 90-Day Skin Fit Challenge
Just like a great body doesn't come from one visit to the gym, great skin doesn't come from one appointment. Now's the time to get your skin in shape!
SkinMedica Peels are workouts for your skin!