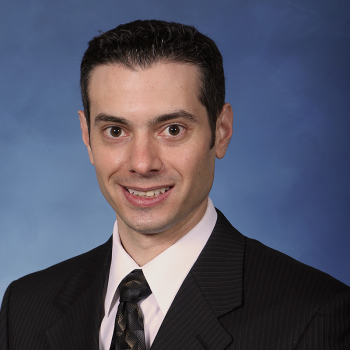 Board-Certified Dermatologist

Today, I find it most rewarding when I'm able to treat a patient's skin disease and also positively influence his or her mental and social health.
Survey
•
Forefront Dermatology
Survey
•
Forefront Dermatology
Survey
•
Forefront Dermatology
Education

Undergraduate Degree:
Penn State University – Hershey, PA

Medical Degree:
West Virginia University School of Medicine – Morgantown, WV

Dermatology Residency:
University of Louisville School of Medicine – Louisville, KY

Certificates

American Board of Dermatology

Professional Memberships

American Academy of Dermatology
American Medical Association
Pennsylvania Medical Society
Indiana County Medical Society

Achievements

Alpha Omega Alpha Medical Honor Society
West Virginia University McGraw-Hill Lange Academic Recognition Award
West Virginia Medical Scholarship
West Virginia University Peggy Preston Tierney Scholarship
Penn State University Evan Pugh Scholar Senior Award
Penn State University Even Pugh Junior Award
Penn State University President Sparks Award
Golden Key National Honor Society
Penn State University President's Freshman Award

Publications

Wilkerson E, Hazey MA, Bahrami S, Callen JP. Golimumab-exacerbated subacute cutaneous lupus erythematosusab. Arch Dermatol. 2012;148:1186-90.

Hazey M, Van Norman A, Powers R, Armistead D. Multiple congenital plaquelike glomuvenous malformations with type 2 segmental involvement. Cutis. 2009;84:16-8.

Hazey M, Van Norman A, Armistead D. Melkersson-Rosenthal Syndrome with migraine-like headaches treated with minocycline; a case report and review of the literature. WV Med J. 2009;105:15-7.