Forefront Dermatologists in Sheboygan Falls, WI
Keeping your skin healthy with advanced, compassionate care.
The Latest from Sheboygan Falls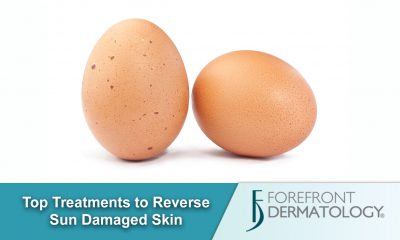 Featured Blog
Top 3 Treatments to Reverse UV Damage
Whether you were a tanning bed user in the past or spent years slacking on sunscreen application, you may be affected by sun damaged skin....
Continue Reading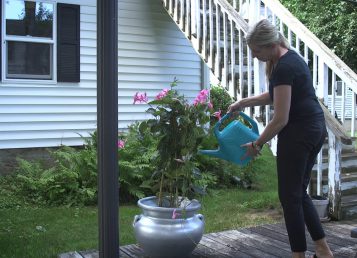 Featured Video
Lori Discusses a Life-Saving Skin Cancer Screening
Lori, a patient with Forefront Dermatology, discusses how a routine skin cancer screening led to the discovery of a melanoma skin cancer, and how this...
Watch Video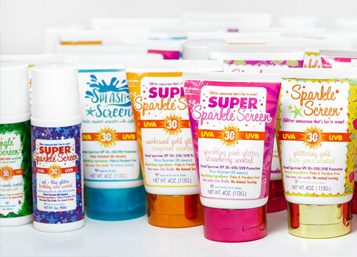 PRODUCT NEWS
Now Selling Sparkle Screen!
Sunscreen that's fun to wear! Sparkle Screen is an FDA Approved glitter sunscreen made with 100% natural ingredients created by moms right here in the USA. Make wearing sunscreen fun for your kids and buy a bottle today!
Learn More About Sparkle Screen
Forefront Dermatology in Sheboygan Falls
214 Monroe Street Sheboygan Falls, WI 53085
Our board-certified dermatologists take personal care in treating all conditions involving the skin, hair and nails.
Acne is a common human skin disease that, while prevalent during adolescence, can affect adults as well. Acne appears most…

Eczema, also known as dermatitis, is a common skin condition characterized by the inflammation, swelling or irritation of the skin.…

Psoriasis is a non-contagious skin condition caused by an abnormality in the immune system which causes the increased production of…
The term "rash" does not refer to a specific condition, but to a variety of skin eruptions that can be…

Skin cancer is the abnormal growth of skin cells and almost always appears on skin that receives excessive sun exposure.…

Common warts are small, rough bumps that can grow anywhere on the skin. Warts are caused by the human papillomavirus…
View all medical services
We offer the latest innovations in cosmetic dermatology services. During a private consultation, we will assess your cosmetic concerns and create a plan individualized to you.
Botox® reduces sweating by temporarily blocking the nerve impulses that stimulate the sweat glands. Treatment is required every 4-6 months.

Botox® Cosmetic is a prescription medicine that is injected into muscles and used to temporarily improve the look of both…

A chemical peel can be used on the face, neck and hands, and is used to improve the skin's appearance.
Blue light therapy is a system designed to treat cancerous lesions, wherein a light-sensitizing chemical solution is applied to the…
View all cosmetic services
Questions about your visit?
Read more about how to best prepare for your visit, payment information, and more.