Medical and Cosmetic Dermatology in Monroeville, PA
Keeping your skin healthy with advanced, compassionate care.
Forefront Dermatology in Monroeville
339 Old Haymaker Road
Suite 201
Monroeville, Pennsylvania 15146
For patients with limited English proficiency, click here.
The Latest from
Monroeville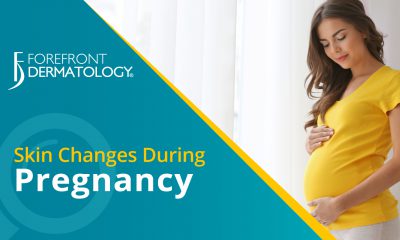 Featured Blog
Skin Changes During Pregnancy
If you are reading this, chances are you are pregnant or are hoping to become pregnant. With pregnancy comes changes to your skin. You may...
Continue Reading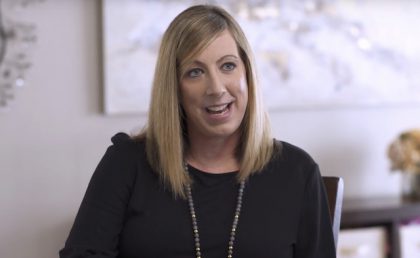 Featured Video
Melanoma Survivor Stories
Listen to Kimberly, Laura, and Marvin share their melanoma survivor stories. Melanoma accounts for just 1 percent of all skin cancers. However, melanoma is responsible...
Watch Video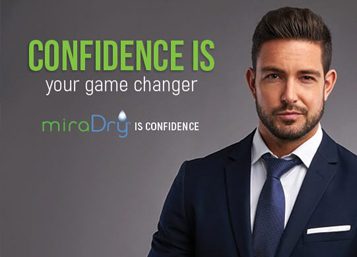 NOW OFFERING
miraDry for Excessive Sweating
If you suffer from excessive sweating and don't know how to make it stop, miraDry is here to help. This advanced technology offers immediate results, is non-surgical, FDA cleared and now offered in Monroeville!
LEARN MORE
Our board-certified dermatologists take personal care in treating all conditions involving the skin, hair and nails.
Acne

Acne is a common human skin disease that, while prevalent during adolescence, can affect adults as well. Acne appears most…

Eczema

Eczema, also known as atopic dermatitis, is a common skin condition characterized by the inflammation, swelling or irritation of the…

Psoriasis

Psoriasis is a non-contagious skin condition caused by an abnormality in the immune system which causes the increased production of…
Skin Cancer

Skin cancer is the abnormal growth of skin cells and almost always appears on skin that receives excessive sun exposure.…

Rashes

The term "rash" does not refer to a specific condition, but to a variety of skin eruptions that can be…

Warts

Common warts are small, rough bumps that can grow anywhere on the skin. Warts are caused by the human papillomavirus…
View all medical services
We offer the latest innovations in cosmetic dermatology services. During a private consultation, we will assess your cosmetic concerns and create a plan individualized to you.
Botox® for Hyperhidrosis

Botox® reduces sweating by temporarily blocking the nerve impulses that stimulate the sweat glands. Treatment is required every 4-6 months.

Blue Light Therapy

Blue light therapy is a system designed to treat cancerous lesions, wherein a light-sensitizing chemical solution is applied to the skin area and exposed to blue light.

Chemical Peels

A chemical peel can be used on the face, neck and hands, and is used to improve the skin's appearance.
Cutera® Excel V 532 & 1064

Delivering precision treatment parameters with unmatched versatility, excel V has the flexibility to treat any case, from superficial and deep vascular conditions to benign pigmented lesions.

IPL®

IPL®  treatments are a non-surgical, non-invasive treatment that uses specialized light-based energy to target and get rid of brown spots, sun damage, and broken capillaries, as well as treat the effects of rosacea.

Sclerotherapy

Sclerotherapy is a chemical injection that is used to treat and eliminate varicose and spider veins.
View all cosmetic services
Questions about your visit?
Read more about how to best prepare for your visit, payment information, and more.