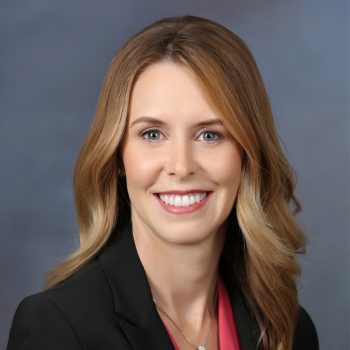 Board-Certified Dermatologist

My patients are the most rewarding part of my practice. They are so grateful when you detect an early skin cancer or make their itchy, miserable rash or severe acne go away.
Education
Undergraduate Degree:
University of Nebraska, Lincoln, NE
Graduate Degree:
University of Minnesota, Minneapolis, MN
Medical School:
University of Minnesota School of Medicine, Minneapolis, MN
Dermatology Residency:
Marshfield Clinic, Marshfield, WI
Professional Memberships
American Academy of Dermatology
American Society of Laser Medicine and Surgery
Minnesota Dermatological Society
Minnesota Medical Association
American Medical Association
Publications
Walgrave SE, Kist DA, Noyaner-Turley A, Zelickson BD. Minimally ablative resurfacing with the confluent 2,790 nm erbium:YSGG laser: a pilot study on safety and efficacy. Lasers Surg Med. 2012 Feb;44(2):103-11.
Walgrave S, Jacobs MA, Kist D, Weaver AL, Weiler E, Wallander I, Zelickson B.
Survey of regional laser centers: a Minnesota perspective.
Dermatol Surg. 2011 May;37(5):612-8.
Zelickson B, Walgrave S, Al-Arashi M, Yaroslavsky I, Altshuler G, Childs J, Smirnov M, Tabatadze D. Evaluation of a fractional laser with optical compression pins. Lasers Surg Med. 2011;43:137-42.
Kist DA, Elm CM, Eleftheriou LI, Studer JA, Wallander ID, Walgrave SE, Zelickson BD. Histologic analysis of a 2,940 nm fractional device. Lasers Surg Med. 2011; 43:79-91.
Elm CM, Wallander ID, Walgrave SE, Zelickson BD. Clinical study to determine the safety and efficacy of a low-energy, pulsed light device for home use hair removal.
Lasers Surg Med. 2010 Apr;42(4):287-91.
Zelickson BD, Walgrave SE, et al. Semi-automated method of analysis of horizontal histological sections of skin for objective evaluation of fractional devices. Laser Surg Med 2009; Nov;41(9):634-42.
Poster Presented: ASLMS, 4/2008
Walgrave SE, Ortiz AE, MacFalls HT, et al. Evaluation of a novel fractional resurfacing device for the treatment of acne scarring. Lasers Surg Med 2009;41:122-7.
Poster Presented: ASLMS, 4/2008
Walgrave SE, Zelickson BD, Childs J et al. Pilot Investigation of the Correlation between Histological and Clinical Effects of Infrared Fractional Resurfacing Lasers. Dermatol Surg. 2008; 34: 1443-53.
Walgrave SE, Zelickson BD. (2008). Skin rejuvenation using fractional photothermolysis: efficacy and safety. In G. Ahluwalia, Ph.D.(Ed.), Cosmetic applications of laser and light-based systems (pp.). Norwich, NY: William Andrew Inc. Published October 2008.
Zelickson BD, Walgrave SE, Counters J. 1,310 nm diode laser for treatment of skin laxity. Laser Surg Med. 2007, Mar; 39(S19):20.
Walgrave SE, Warshaw EM, Glesne LA. Allergic contact dermatitis to propolis. Dermatitis. 2005, Dec; 16(4):209-215.
Presented: MN Dermatology 12/2005
Walgrave SE, Wallander I, Zelickson BD
Transcutaneous energy delivery to the forehead, cheeks, and neck
Presented: ASLMS, 4/2008
Willey A, Walgrave SE, Counters J, Zelickson BD
Treatment of facial telangiectasias using variable parameters and multiple treatments with the long pulsed dye laser
Presented: ASLMS, 4/2007
Fevers, Aches, and Arthralgias in Secondary Syphilis
Susan Walgrave, MS4, James Nixon, MD
Poster Presented: American College of Physicians Regional Conference, 10/2004