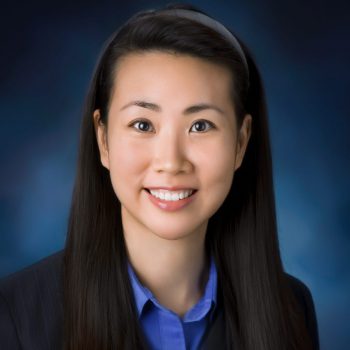 Board-Certified Dermatologist

Helping my patients is my #1 priority. Particularly rewarding is when a patient tells me that they are so happy to finally find someone who's able to help them.
Education

Undergraduate Degree:
UCLA – Los Angeles, CA

Medical School:
University of California – San Francisco, CA

Internal Medicine Residency:
Harvard Medical School – Boston, MA

Dermatology Residency:
University of Iowa Hospitals and Clinics – Iowa City, IA

Hospital Affiliations

Aurora Medical Center

Certificates

American Board of Dermatology

Professional Memberships

American Academy of Dermatology
American Society for Dermatologic Surgery
Dermatology Foundation

Achievements

American College of Rheumatology Summer Research Fellowship
UCLA Biochemistry Departmental Highest Honors Summa cum laude
UCLA Dunn Award for excellence in Biochemistry
UCLA Geissman Award for Excellence in Organic Chemistry
Golden Key National Honor Society
Golden Key Peat Marwick Scholar's Award
Phi Beta Kappa Honor Society (Junior Inductee)
UCLA Medical Center Student Volunteer Scholarship
UCLA McCoy Award for Excellence in Chemistry and Biochemistry
Phi Sigma Biological Sciences Honor Society
Alpha Lambda Delta Honor Society
Phi Eta Sigma Honor Society
Pre-professional Seminar Program Writing Contest-Finalist
UCLA Sammy Yu-Kuan Lee Foundation Full Scholarship
UCLA Honors Program

Publications

Lin P and Koo JY. Health-related quality-of-life instruments for psoriasis. In: Koo JY and Lee CS, editors. Psychocutaneous Medicine. New York: Marcel Dekker; 2003. p.305-20.

Lane NE, Lin P, Christiansen L, Gore LR, Williams EN, Hochberg MC, Nevitt MC. Association of mild acetabular dysplasia with an increased risk of incident hip osteoarthritis in elderly white women: the study of osteoporotic fractures. Arthritis and Rheumatism. 2000;43:4004-4.

Aagaard EM, Lin P, Modin GW, Lane NE. Prevention of glucocorticoid-induced osteoporosis: Provider practice at an urban county hospital. American Journal of Medicine 1999;107:456-60.