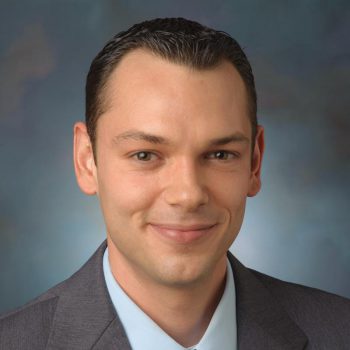 Board-Certified Dermatologist

Education
Undergraduate Degree:
University of Illinois – Champaign, IL
Medical School:
Midwestern University- Downers Grove, IL
Internal Medicine Residency:
Palm Beach Centre for Graduate Medical Education – West Palm Beach, FL
Dermatology Residency:
Palm Beach Centre for Graduate Medical Education – West Palm Beach, FL
Hospital Affiliations
Aspirus Wausau Hospital
Riverview Medical Center
Certificates
American Osteopathic Board of Dermatology
American Osteopathic Board of Internal Medicine
Professional Memberships
American Academy of Dermatology
Publications
Grelck KW, Nousari, Carlos H. Chapter 88: Graft Versus Host Disease. In: Lebwohl M, Heymann W, Berth-Jones J, Coulson I, editors. Treatment of Skin Disease 4th Edition. Comprehensive Therapeutic Strategies. Elsevier LTD; 2013.
Grelck K, Sukal S, Rosen L and Suciu GP. Incidence of residual nonmelanoma skin cancer in excisions after shave biopsy. Dermatologic Surgery 2013 Mar;39:(3 Pt 1):374-80. doi: 10.1111/dsu.12056.
Grelck K, Sanon N, Rosen L, Sukal S. Acute generalized exanthematous pustolosis associated with ranolazine. Submitted and accepted for publication in Cutis.
Grelck K, Sharma V, Rosen L, Kartsonis J, Nisenbaum L. Endogenous ochronosis within melanocytic nevi. American Osteopathic Journal of Dermatology. 2012 Aug;(23)13-20.
Grelck K, Luthra P, Rosen L, Cronin M, Nisenbaum N. Hypopigmented patches in a young Columbian boy: a case report. American Osteopathic Journal of Dermatology. 2012;(23):44-46.
Grelck K, Nowak M, Doval M. Signet ring cell perianal Paget's Disease: loss of MUC2 expression and loss of signet ring cell morphology associated with invasive disease. American Journal of Dermatopathology 2011;33:616-620
Grelck K, Allenby J. Large polypoid dermatofibroma in a young boy: a case report. Journal of the American Osteopathic College of Dermatology. 2011;19:29-32.